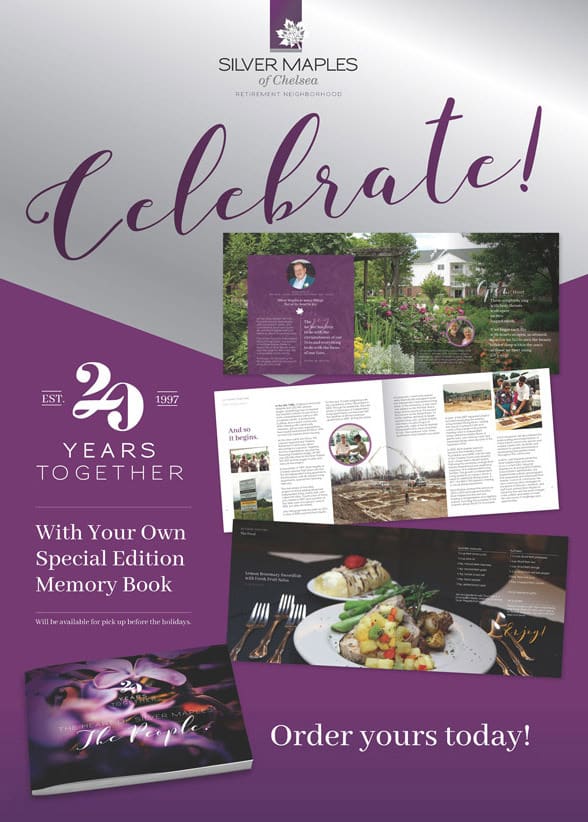 We're Celebrating 20 Years Together!
Time flies when you're having fun! In 1997, Silver Maples opened with a goal to provide housing options and a lifestyle that encouraged seniors to take an active role in aging, to embrace life and age well. Mission accomplished.
Pre-order Our 20th Anniversary Book!
To reserve your copy of Silver Maples' 20th Anniversary Memory Book, please select an option below. Books will be available in December in time for Christmas. We will notify you via email when the books are available.