Staying Together as You Age
When a young couple gets married, they make a vow to stay together with their partner in "sickness and in health". It's often hard at the time to imagine what that might look like 40 years into the future. Obviously as we age, our bodies change and our health care needs can become complicated. What commonly occurs is one spouse does everything in their power to care for the other as their health declines, often well beyond their capacity. While their intentions are admirable, they find that they are "on-call" 24-hours a day with emotional, stressful and often physical duties that are overwhelming.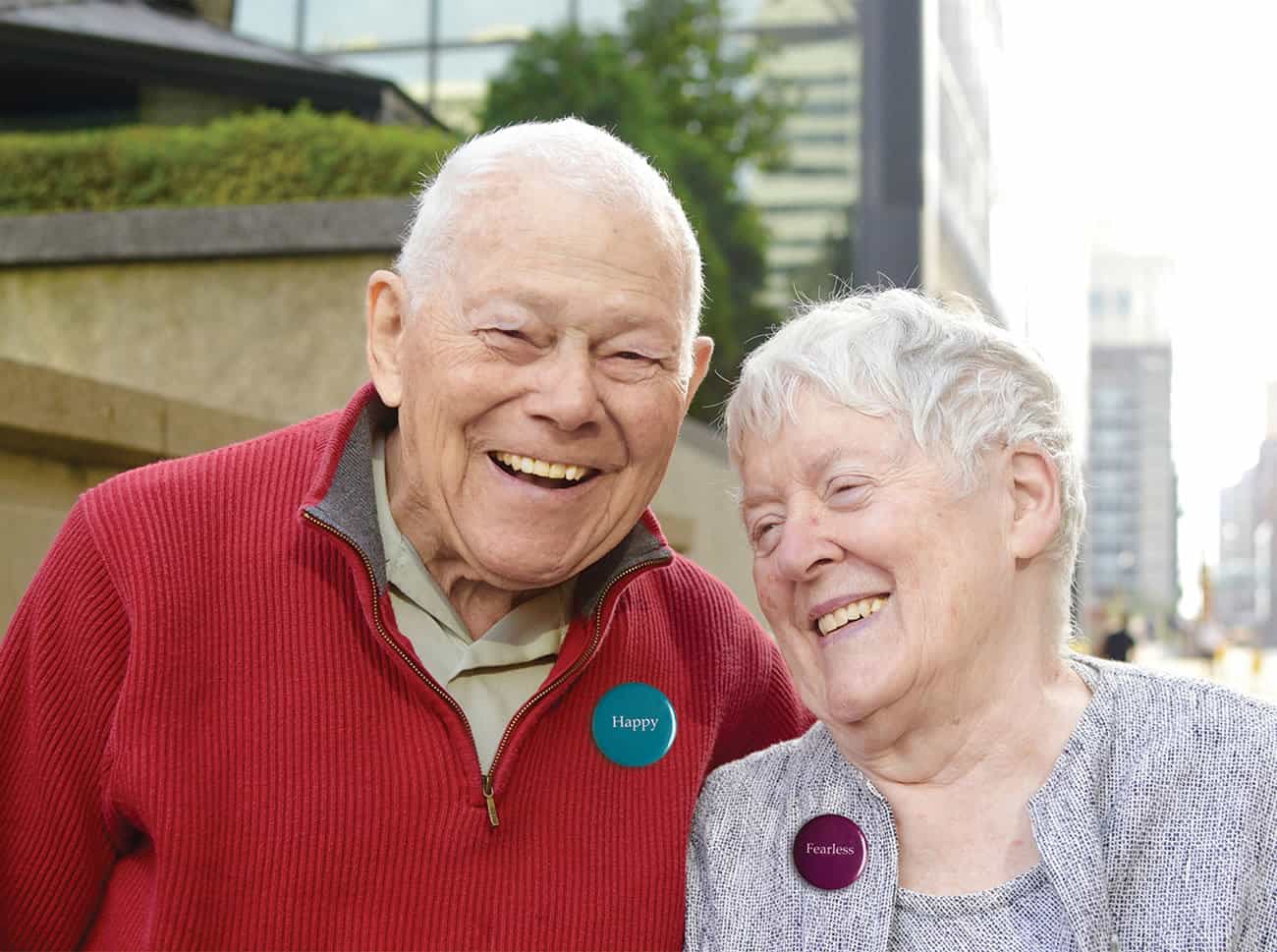 This is exactly why more older couples today are recognizing the benefits of downsizing and moving to a senior living community together, before their health needs change. Have the conversation with your spouse while you're both still active and independent about what you think your future needs may be. This way, you can make decisions together before there is a specific reason to do so. Barb and Joe, a couple who have resided at Silver Maples Retirement Neighborhood since 2013, agree, saying: "Moving into a retirement community needs to be seen as an exciting new chapter in life, not the end of a journey. Take the trip together." 
Retirement Communities Have Couples' Needs in Mind
After raising families and supporting each other throughout their respective careers, many senior couples today are seeking ways to fully enjoy a retirement lifestyle that's perfect for them. At Silver Maples, 68 percent of our independent living residents moved in as a couple, and 32 percent of residents throughout our retirement neighborhood are couples. Don and Jean, residents since 2011, share, "We wanted to make the move when we could make decisions together. Neither of us wanted to pack, sell the house, choose a new home, and move into a new home alone. We thought it would be easier to make friends and participate in activities if we did it together."
For couples who are still living independently, senior living communities offer a wide variety of services and amenities designed to make life as enriching and convenient as possible. Couples can choose to move into a beautiful, residential villa or spacious apartment and enjoy a perfect blend of privacy and community. You'll appreciate the restaurant-style dining options and menu selection, and opportunities for lifelong learning and wellness. The freedom afforded with included interior and exterior home maintenance, and free local transportation is also a plus. Staying engaged and connected is easy with a wide variety of events and social programming for all personalities and activity level.
Then, if or when health needs change, you'll find comfort in knowing additional senior housing options and services are available, and close to home on the same campus. Couples can choose to stay together in the same home or apartment with additional support, or elect to live in separate areas, such as assisted living, where an individual can receive the personal care and support they need to thrive.  Having these choices all available on the same campus, allows the freedom to choose the best scenario to meet your personal needs and comfort level so each person can fully focus on being there in a supportive manner for their spouse.
Couples Are Welcome at Silver Maples!
Studies show that couples who move to senior living communities are healthy and active, and are more likely to stay that way for a longer period of time. Barb and Joe agree, saying "It is better when couples share decisions and move together to a new community before there is need or loss. Later, when one member has a medical crisis or dies, the remaining spouse finds support from new friends who have gone through the same experience. Family members have peace of mind because they know that Mom or Dad is not alone. When grief is shared, healing is easier."
We welcome you to come experience Silver Maples Retirement Neighborhood for yourself. We believe that meeting new friends and discovering new interests is truly what life is all about. Contact us today to schedule your personal tour.