VOLUNTEER AT SILVER MAPLES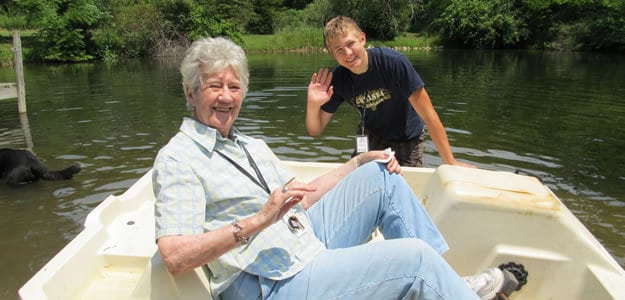 If you have the time to volunteer, we have the opportunity! Silver Maples is always looking for volunteers to assist with a variety of activities and events offered in a senior living setting. The schedule is flexible and the opportunities vary.
Here's a list of some of the senior living volunteer opportunities and activities on which you could assist:
Calling Bingo

Visiting with residents to read, play cards, record life stories, work jigsaw puzzles

Decorating and helping with parties such as the Christmas Gala, the Haunted Halloween Hoedown, and International Night

Coming along on outings such as picnics and shopping trips

Helping with the Community Garage Sale

Lead or assist with art and craft projects

Substitute teaching exercise class

Go for a walk with residents
If you have an idea, let us know. We can talk about it. If you would like to have a set schedule, we can work that out. Or, if you prefer to come on your own schedule, that will work, too!
Application Form
Download our application to volunteer with seniors at Silver Maples.
Contact us to learn more
For more information on senior living volunteer opportunities at Silver Maples, please contact us.