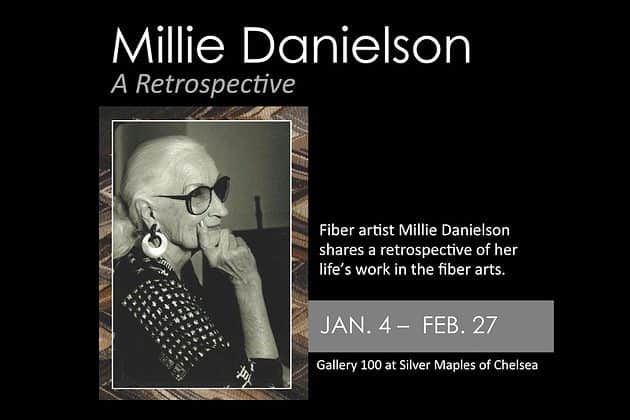 Millie Danielson will be showcasing a body of work spanning her career as a fiber artist at Silver Maples Gallery 100 from January 4-February 27. Danielson was trained as an Arts and Crafts teacher, she explored many art forms until she took a course in Serape weaving at the University ...
Gallery 100 is open to the public and provides exhibition space for artists in Chelsea and the surrounding area to enhance the Silver Maples living environment.
Gallery related events and programming encourage the exploration and appreciation of all aspects of art and create opportunities for residents, artists and the community to come together to enjoy art and to develop meaningful relationships.
Artists: If you are interested in exhibiting your work at the Gallery 100, please email wmahoney@silvermaples.org.
Gallery 100
Located at Silver Maples of Chelsea
100 Silver Maples Dr.
Chelsea, MI 48118 [MAP]
Gallery Hours
Open to the public
Monday-Friday: 10am – 5pm
Saturday-Sunday: 10am – 3pm