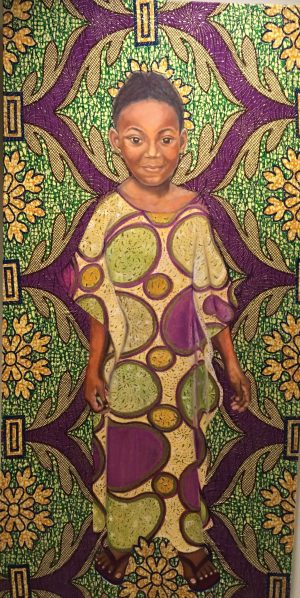 In November and December, Gallery 100 features the work of Judith Bemis.
Judith's current work is inspired by two very different people and places. From 2005-2012, the majority of her work was inspired by war refugees in a UNHCR camp whom she came to know during nine trips to Ghana, West Africa.
Judith has also been working on a series of paintings, drawings, and collages of the people and places in Webster Township where her home and studio are located.
This welcoming show, mainly featuring portraits, will be on display through December 31.