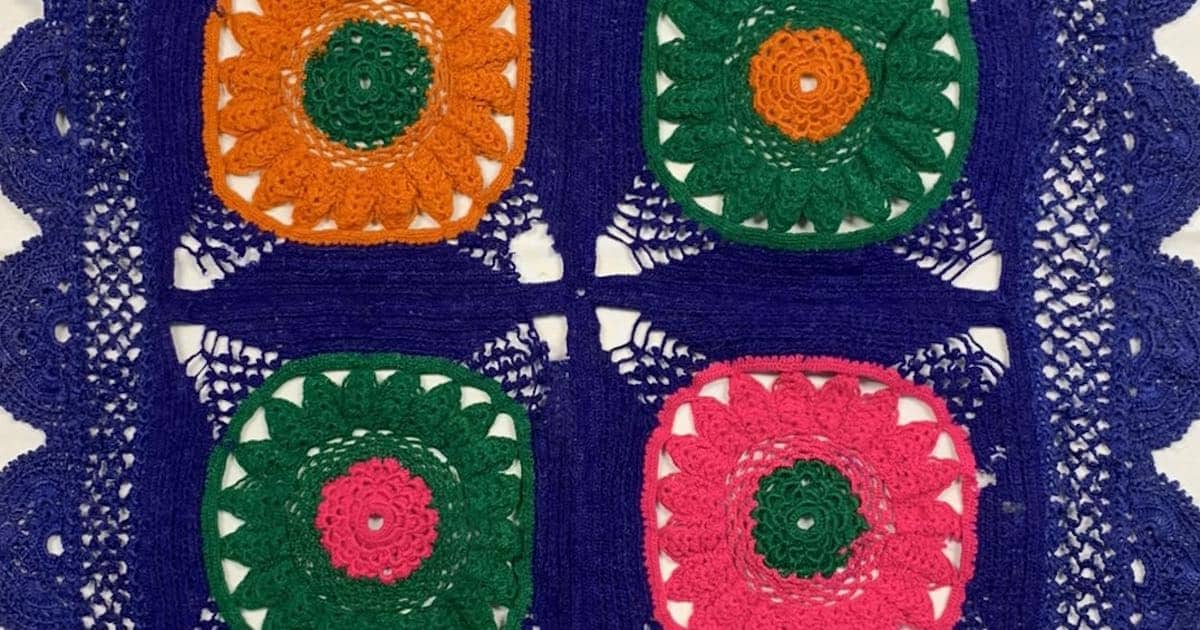 Gallery 100 at Silver Maples will be exhibiting Cradle Covers from Kosovo from October 3 until October 30. This exhibit will be our first show in our newly renovated Gallery 100 space at Silver Maples!
The cradle covers on view are from the William G. and Yvonne Lockwood collection of Balkan material culture collected in the early 1970s as part of a research project. These well-used cradle covers from Kosovo, unique to this region, were used as a decorative and protective cover over a baby's cradle. The covers are handmade from hand-loomed natural wool or cotton, and are embellished with crocheted wool trim, elaborate embroidered designs and often coins, beads, or buttons. Common to most of them is the crocheted strip down the vertical center. The covers in this exhibit date from approximately post-World War II-1950.
Kosovo is located in the southwest corner of former Yugoslavia. One of the exciting aspects of Kosovo are village markets that occur once a week. Everything and anything can be found in the stalls of these markets. It is a poor region, and often households bring what westerners consider treasures, they regard as a possible source of income. Such is the case with these handwoven, embroidered cradle covers. They were all purchased in one of these busy marketplaces in Kosovo.
The cradle, often embellished with a chip carving or painted designs, is low to the ground with rockers on both ends and a wooden bar extending from end to end. Women or girls would often sit on the floor to rock the cradle with their foot, freeing their hands to knit or conduct other work. The covers are draped over the bar on the cradle, completely covering it and protecting the baby from drafts.
These beautiful cradle covers, and a larger collection of Balkan materials were gifted to MSU Museum by Yvonne & Bill Lockwood in 2019 and are on loan to Silver Maples for this special exhibit. This exhibit and information were curated and written by Dr. Yvonne Lockwood, Curator Emerita, MSU Museum and Lynne Swanson, Cultural Collections Manager, MSU Museum.