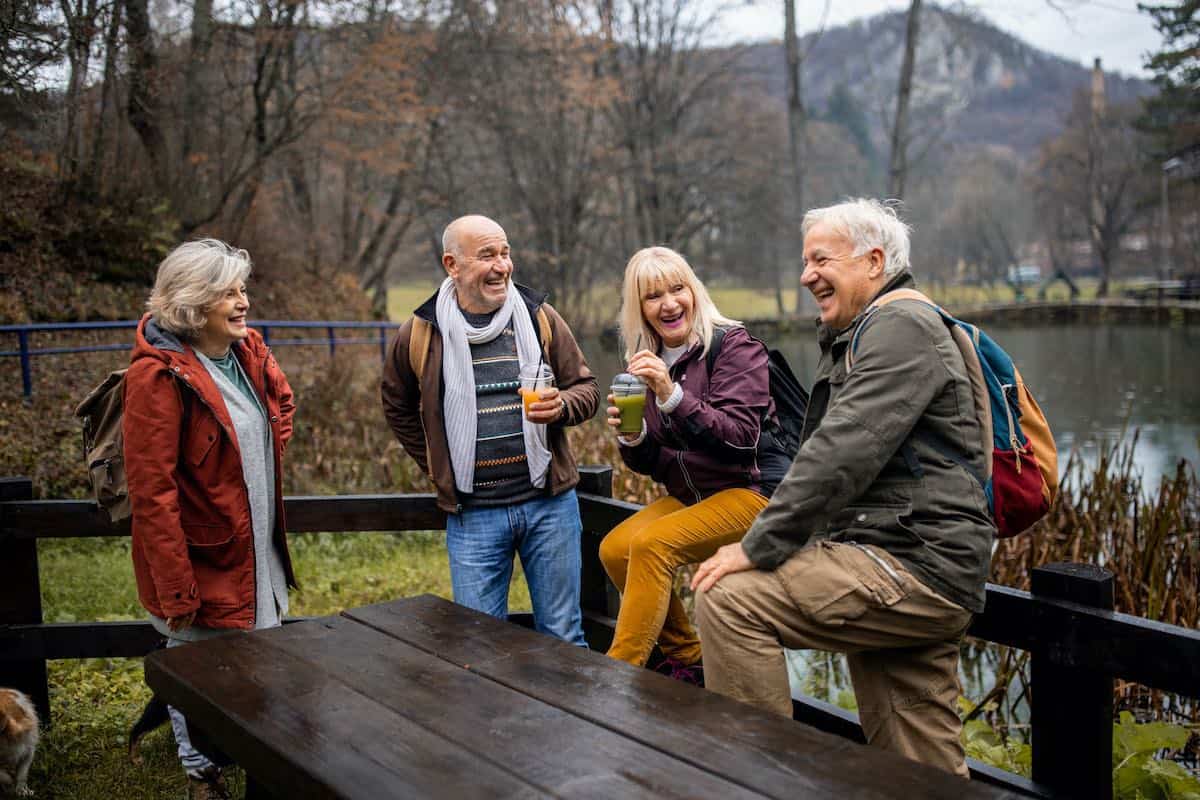 Shortly after we start working in the "real world" we begin dreaming of the day we'll retire and start planning for this next phase of our life. We often envision financial freedom, maintenance free living, more time spent with family and friends and security in knowing additional support is easily accessible when needed. Unfortunately, outdated myths about senior living cause people to often dismiss it as an option for serious consideration when planning for their future. In this article we address the most common misconceptions about senior living and separate facts from myths.
Common Fears and Myths about Senior Living Debunked
Myth #1: Senior living is for people who are unable to live at home independently
This couldn't be further from the truth! Many retirement communities offer a wide range of housing options; including independent living condo style homes and apartments. These homes offer spacious layouts nestled in a cozy, maintained, amenity-rich neighborhood setting. The best way to enjoy your retirement years is to find the right community that complements your lifestyle and makes it easy to stay active and engaged in the passions and hobbies that you enjoy and make you who you are. Independent living at a retirement community is more about the convenient amenities and services that are offered – it's about a desire vs a need. A desire to enhance your lifestyle versus a need to make a change.
Myth #2: I'll lose my independence and sacrifice freedom
One of the greatest fears older adults have about senior living is the loss of independence. In reality, retirement communities are carefully designed to provide individuals convenient services, connection opportunities and a lifestyle that offers security for the future that supports your independence and values your freedom of choice. Similar to living in your own home, individuals can plan their days to do everything they want or need to do, but without the weight of home care hanging over their heads. Whether that's taking a class, joining a committee, working out at the wellness center, playing cards with friends, or spending a day shopping, the choice is theirs.
Myth #3: Visits with family and friends will change
Contrary to popular belief, retirement communities do not have visiting hours; family and friends are welcome to visit any time that is convenient for you. You can host visitors in your personal home or apartment, or mingle with them in any of the beautiful community spaces such as the dining rooms, game room, theater, library or gardens. Vacations and weekend excursions away from the community can also be enjoyed as you please; moving to a community does not mean that we're keeping tabs on you and controlling who you spend time with. The one thing that will change is your social calendar as you'll have countless opportunities to meet new people and make new friends.
Myth #4: The food is unappetizing and mundane
Senior living communities often have a chef who oversees their culinary program, creating delicious and nutritious meals and a variety of menu options to appeal to diverse preferences and dietary needs. Meals are offered in multiple dining venues that range from restaurant-style table service to casual cafes, bistros or pubs for snacks, lighter fare, or drinks with friends. You won't find cafeteria style dining here! Professional chefs and dining staff source fresh, local ingredients to create dishes residents love. The ever-changing menus and special theme dinners keep residents' palates intrigued.
Myth #5: Senior living communities are too expensive
Searching for the right retirement community is like helping your high school graduate explore a college to attend; it's important to find a place that offers you the lifestyle you desire at a cost that is comfortable and within your financial means. Often people feel senior living is financially out of reach or not completely necessary at this point in their lives. You may be surprised to learn just how affordable it is when you compare the cost of senior living vs. staying at home with ownership responsibilities and unexpected maintenance costs. This is especially true when considering assisted living. When older adults require help living safely at home it can become a difficult situation for families to manage. When this happens, many think they can hire a caregiver for far less than the cost of senior living, but in reality, the cost of help at home is higher than many imagine.
According to the Genworth 2021 Cost of Care Survey, the median cost of either homemaker services or a home health aide in Chelsea is about $73,216 per year (based on 44 hours/week for 52 weeks). The median cost of services offered at an assisted living community is similarly priced at $73,110 but comes with 24/7 experienced and compassionate support, nutritious meals, and far more convenient amenities than are available at home.
Sometimes old fears about senior living can hamper life changing decisions that can positively affect your lifestyle and future. At Silver Maples of Chelsea, we're all about dispelling myths surrounding senior living and shattering stereotypes of aging. We're passionate about creating and supporting a positive aging experience. Contact us when you're ready to learn more about our award-winning community and the wide range of housing options we offer for older adults in all stages of life. We're excited to discuss living options and help you find a lifestyle and support system that meet your needs now and addresses your future goals.