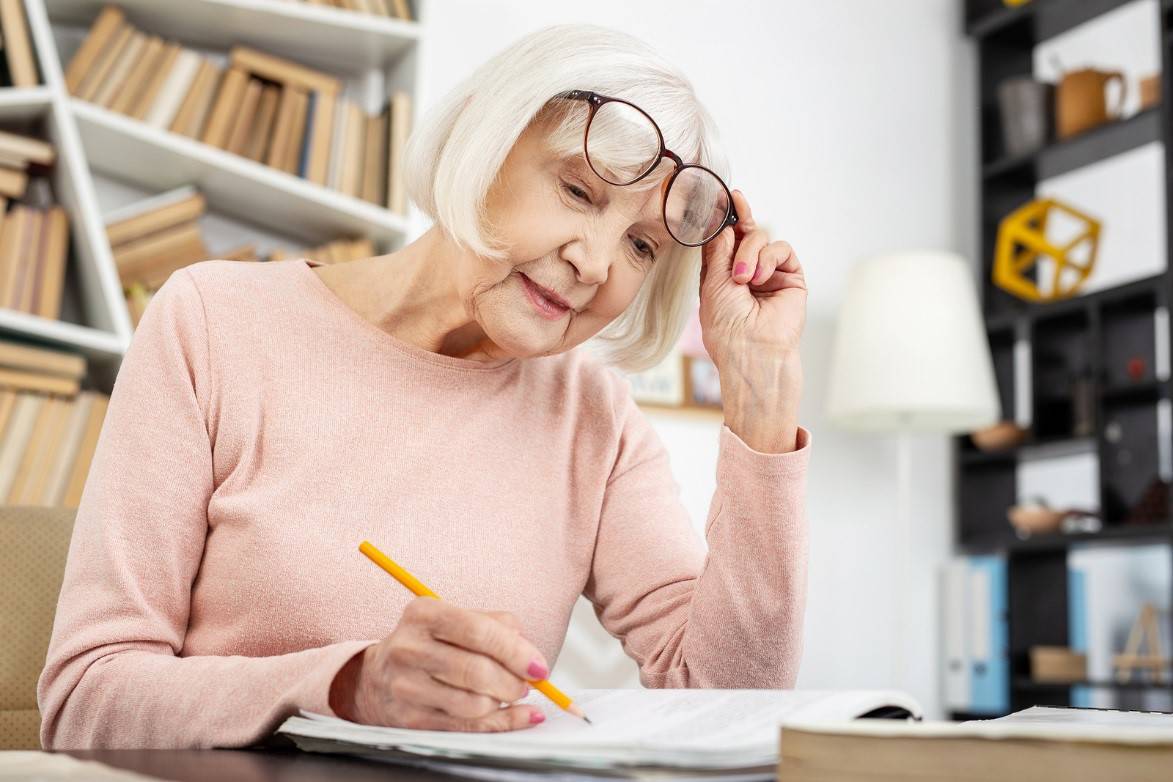 Your vision changes as you age, just like every other part of your body. This change means increased risk for eye diseases and certain conditions like macular degeneration, cataracts, diabetic retinopathy, dry eye, glaucoma, low vision and more.
While every person has some increased risk for eye problems as they get older (it's simply a normal part of aging) there are things you can do in your day-to-day life to lower that risk. One option is adjusting your diet to focus on healthy foods full of nutrients that are good for your eyes. Your diet can affect various areas of your health – like your heart – it can also be good or bad for your eye health.
The Best Vitamins & Minerals for Eye Health
Studies have shown a clear connection between your diet and eyesight. One study, published in 2001, found that zinc, copper, vitamin C, vitamin E, and beta carotene can all help reduce age-related eye problem risk by as much as 25 percent. Other studies have shown omega-3 fatty acids to benefit eyesight. Let's take a closer look at these nutrients and where you can find them.
Omega-3 Fatty Acids: A handful of foods contain healthy omega-3 fatty acids, including fish (tuna, salmon, trout, sardines, anchovies), nuts (walnuts, cashews, peanuts, lentils) and seeds (chia seeds, flax seeds, hemp seeds).
Zinc: Want to delay age-related sight loss and macular degeneration? Eat more foods with zinc, including beef (which has been linked to better long-term eye health), chicken breast, pork loin, legumes (black-eyed peas, kidney beans, lentils) and others.
Vitamin C: This antioxidant is great for your eyes. It can be found in flavorful fruits like oranges, tangerines, grapefruit, lemons, eggs, and some vegetables like carrots, bell peppers, pumpkin and corn.
Vitamin E: Let's talk whole grains – they're loaded with Vitamin E, which is crucial for eye health. Look for whole-wheat bread, quinoa, brown rice, pasta, sweet potatoes, nuts (pistachios, walnuts) and more.
Vitamin A: Did you know vitamin A contains a protein component called rhodopsin that helps the retinas absorb light? It can be found in carrots, eggs, seeds (chia seeds, flax seeds, hemp seeds) and nuts.
Lutein and Zeaxanthin: Both of these nutrients can be found in leafy green vegetables like spinach, kale, collards, and squash. It's also prominent in eggs. Make sure your diet consists of regular consumption of leafy greens, since they're great for all-around health.
Beta Carotene: This nutrient can improve night vision! It's found in carrots (which also contain vitamin A, mentioned above), sweet potatoes (also mentioned above) and apricots.
One last note about diet and eyesight: make sure to drink plenty of water. While it may not be considered a vitamin or mineral, water is proven to prevent dehydration and reduce symptoms of dry eyes, which tends to increase with age. Water is also a crucial component of overall health, so always make sure you're drinking the proper amount each day. Best practice is to drink the number of ounces of your bodyweight divided by two.
Age Well at Silver Maples Retirement Neighborhood
Diet is crucial to maintaining physical, mental and emotional health. As you age and start to consider senior living options and how to enjoy all that life has in store, your eyesight plays a big role in your quality of life.
At Silver Maples we're committed to create and support a positive aging experience, and are prepared to assist you and your family as changes occur. If you're interested in learning more about our vibrant senior living community near Ann Arbor, we invite you to come see Silver Maples for yourself and check out the various senior living options we offer. If you're still in the research phase and aren't quite ready to visit, we encourage you to get to know us from afar by visiting our website.  There you can view our videos and read personal stories and testimonials shared by residents, their families and our staff. You can even request more information to receive our brochure packet. Or, feel free to connect with us through social media to get a peek at daily life at Silver Maples.  Contact us when you're ready to learn more, we're eager to discuss options and help you enjoy a lifestyle and support system you and your family will love.