It's been a long, cold winter, and sometimes it feels like spring might never arrive, doesn't it? Due to the short days and lack of sunshine, the icy temperatures, and the inability to get outside to visit friends and family due to dangerous weather conditions, this time of year is often difficult for many individuals. If you're noticing you're feeling moody, anxious, or tired all the time, or maybe you're having trouble finding the motivation to get involved in activities you normally enjoy, know you're not alone this season.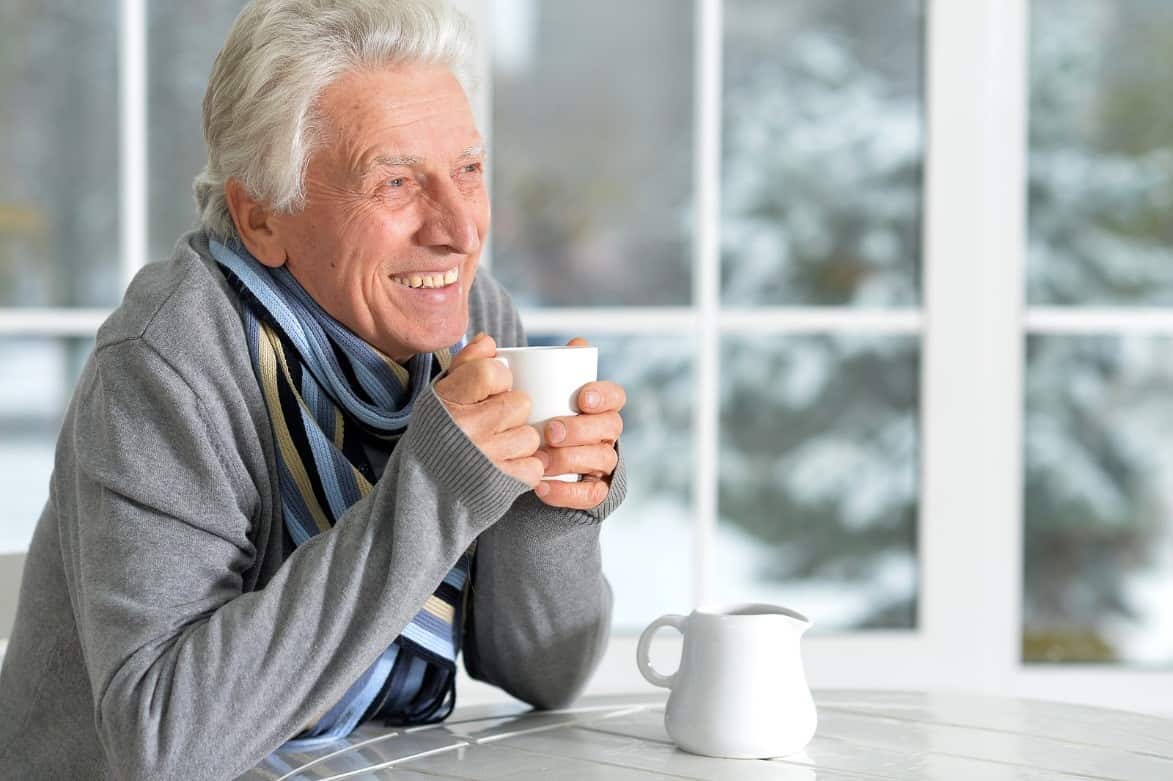 What is Seasonal Affective Disorder?
Seasonal affective disorder (SAD), also known as seasonal depression or simply "the winter blues," is a condition that affects as many as three million individuals on an annual basis. The symptoms can begin as early as September when the temperatures start to fall and can last through the end of May. While the specific cause of SAD is not known, several factors have been identified as contributors to the condition.
There's less sunlight in the winter months, which can disturb your biological clock and circadian rhythms. This results in a reduction in the amount of serotonin, the "feel-good" hormone, and melatonin, a chemical that regulates your sleep and mood. It can be difficult to properly diagnose seasonal affective disorder, but the symptoms include:
Changes in mood, including feeling sad, anxious or depressed
Always feeling fatigued or lethargic
Lack of enjoyment or interest in favorite activities
Trouble focusing and concentrating
Noticeable weight gain
Those who live in northern areas of the country are more susceptible to seasonal affective disorder, and the condition generally impacts more women than men. If you're noticing any of the above symptoms, or perhaps you've had family members who have suffered from SAD, it's possible you're experiencing it, too. However, make an appointment with your doctor to rule out other mental health conditions, hypothyroidism, or low blood pressure.
Top Tips for Getting through Seasonal Depression this Winter
The good news is there are ways you can give your mood the boost it needs to make it to the spring thaw feeling happier and more engaged in life. Here are five ways to get through the rest of the winter with a smile on your face:
Try light therapy. One of the most popular seasonal affective disorder treatments is light therapy. A fluorescent lamp is used to give off light similar to sunlight, which helps regulate neurotransmitters like serotonin and epinephrine to boost your mood. It can also decrease the amount of melatonin in your system to give you more energy and regulate your sleep-wake cycle.
Speak up when you're feeling down. Friends and family are often just a phone call away, so if you're feeling isolated or lonely, give a loved one a call. Try to get involved in social activities to stay engaged in life, rather than hunkering down on the sofa in front of the TV all winter. You can also consider joining a support group or head to a counselor for therapy, as sometimes just talking to someone about how you feel can improve your spirits.
Exercise daily. Exercise is a well-known mood-booster, so aim to get at least 30 minutes of physical activity every day. You'll notice you're feeling better mentally, physically, emotionally, and your sleeping habits will improve, too! To make exercise part of your routine, you can break activities into 30-minute increments if you're just getting started.
Eat foods rich in vitamin D. The best way to get vitamin D is through sun exposure, which can be difficult during the winter. So, it's important to add foods rich in vitamin D to your diet this time of year. Foods like salmon, egg yolks and lean red meat provide some much-needed vitamin D when the sun isn't out shining.
Get outside. While of course there will be some days when it really is too cold, snowy or icy to go outside, when the temperatures do rise a bit, make sure to take advantage of it! That fresh air and natural light are key to keeping the winter blues away. Just be sure to always dress appropriately and wear shoes with plenty of traction when you head outside for that brisk winter walk.
An Engaging, Vibrant Lifestyle at Silver Maples Retirement Neighborhood
Feel the warmth the moment you walk through our door this winter! At Silver Maples Retirement Neighborhood, we not only offer a variety of senior living options, but also the enriching lifestyle you need to enjoy the highest quality of life, no matter the season. It's our goal to make life as enriching and convenient as possible for all individuals.
Check out some of the personal stories and testimonials shared by residents, their families and our staff. If you're ready to learn more, please feel free to contact us today to schedule your personal tour of our vibrant senior living community in Chelsea, Michigan.