There are a variety of signs that a senior living community or assisted living services could improve your quality of life, but what should you expect after moving? First of all, what does assisted living really mean? Think of an assisted living arrangement as a long-term care option that combines housing, health care, and supportive services for individuals who would benefit from some help with daily living activities like bathing, dressing, medication management, meal prep and cueing.
While you don't yet require the higher level of care provided in a skilled nursing center, you do want peace of mind that help is available around-the-clock if and when you need it. Assisted living communities offer personalized care from professional, compassionate staff in a safe environment, with the goal of allowing residents to remain as independent as possible. While downsizing a home and moving to a senior living community often represents a bittersweet moment in time, individuals report that the daily support they receive boosts their independence and improves their lifestyles in ways they never imagined.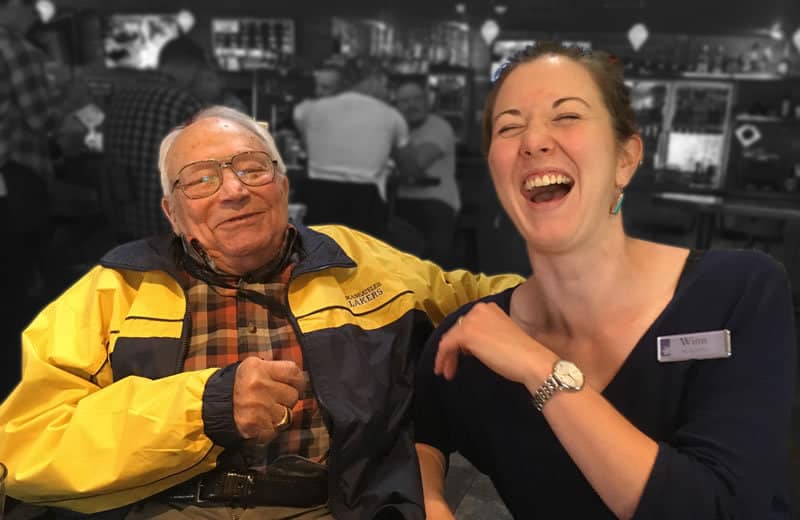 How Assisted Living Services Boost Your Independence
It's important to remember that moving from a long-time home or independent living apartment due to a decline in health or mobility doesn't have to mean a decline in independence. Christina Kim, Silver Maples' Director of Marketing and Sales, says, "We often see our assisted living residents thrive once they've settled into their new apartment as they develop friendships with the caregivers and their neighbors down the hall. Our primary goal is for individuals to stay as active as possible in all areas they are able to, while providing the support they need when it's needed."
David, a family member of an assisted living resident, recalls his father's thoughts on making the move. "It's difficult to know when to pull the trigger and make the decision to have your parent or family member move to an assisted living apartment," recalls David. "The reality is that you'll never be sure of your decision until several months later. One thing I know for sure is that if my dad hadn't made the decision to move from his independent living apartment to assisted living, he would have been more withdrawn, and more depressed because he would have been focused on his inabilities versus all the things he can still do and enjoy."
The Benefits Assisted Living Residents Enjoy
What are some of the benefits of assisted living? To name just a few:
Opportunities for social engagement. Studies show seniors who are isolated in their home are more at risk for depression, cognitive decline, and various chronic conditions. Assisted living communities recognize the importance of staying socially active and provide plenty of daily, weekly, and monthly activities so you can continue to build relationships with those who share similar interests.
Comfortable living accommodations and a safe environment. If mobility becomes an issue, modifying your current home can be an expensive endeavor. Assisted living communities are designed with seniors' unique needs in mind, such as offering wider doorways and hallways for easier accessibility. Plus, if an accident such as a fall were to occur at any time, day, or night, help would arrive within minutes.
Scheduled transportation. Want to head into town for an event, but don't want to worry about the hassles of traffic and parking? No problem! Many assisted living communities provide transportation around town and to off-campus events regularly, so you never have to worry about missing out on the latest art exhibit or theater performance.
Daily support and assistance. Get ready to enjoy maintenance-free living at its best! Not only will you receive help with some of those household tasks that may have become difficult, like cleaning the bathroom, making your bed or grocery shopping, but you'll also receive the personalized care you need to thrive and feel your best. For instance, managing your medications, offering you a variety of delicious meal options, helping you into your favorite shirt, and so much more. This means more time to spend on the activities and favorite hobbies you enjoy most.
The Meadows at Silver Maples: All-Inclusive, Supportive Assisted Living
Silver Maples offers vibrant assisted living in The Meadows, supporting individuals when and how they need it. Our warm, compassionate, friendly staff becomes an extension of your family, and is available 24/7 to provide the right level of support, right when you need it. Check out some of the personal stories and testimonials shared from residents, their families, and our staff or contact us today to schedule a personal tour.
Immediate Assisted Living Availability!