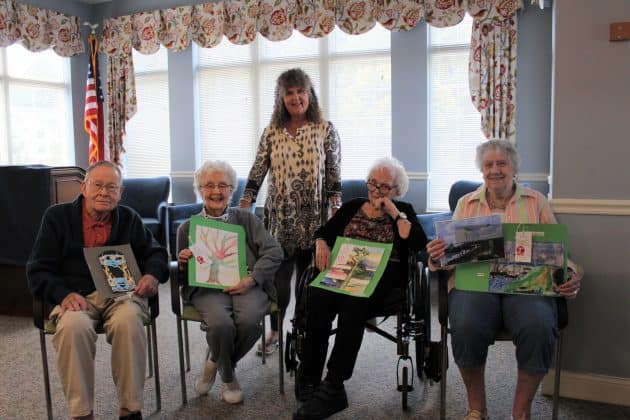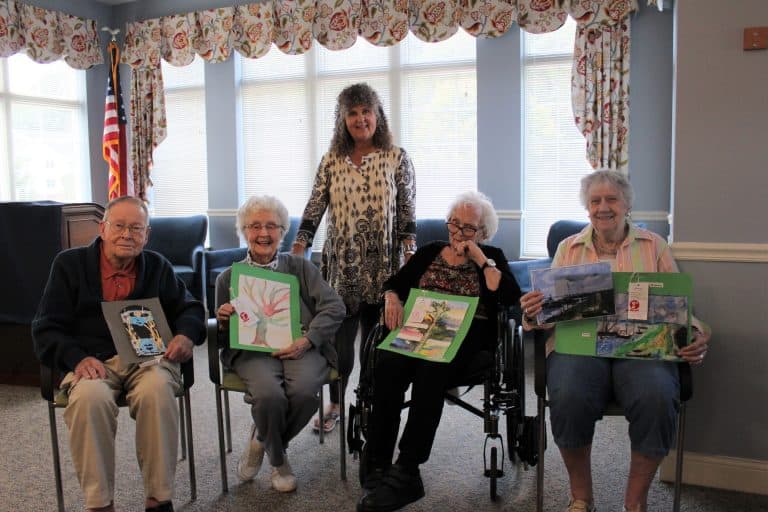 You might say it was kismet that Lorin Kummer was connected with Silver Maples. In 2013, a Meadows Resident with an art background was looking for something more meaningful than arts & craft projects. Enter Lorin, a Chelsea community member who previously had run senior art classes through the Ann Arbor Art Association. A weekly Art Therapy group was formed which has created a myriad of meaningful projects over the last six years.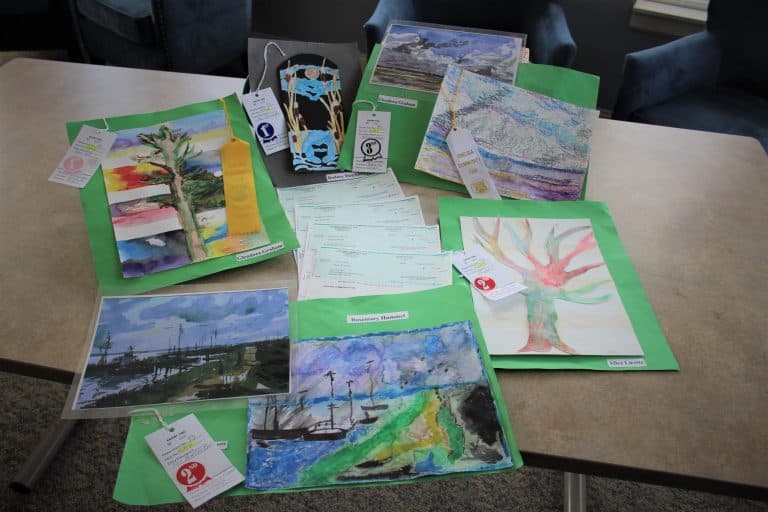 Working on a combination of long-running projects and one-session pieces, Lorin caters her class to fit the needs of the residents, and looks to find prompts that will engage folks in all stages of the aging process. Recognizing that vision and fine motor skills can make creating art more difficult for older adults, Lorin selects projects with the current resident makeup in mind.
A few times a year, the group hosts an in-house art show, and many of their creations have found permanent spots in Silver Maples art collection. However, the work of our Art Therapy group extends beyond the walls of Silver Maples. Lorin works for the Chelsea Children's Cooperative Preschool, and has looked for ways the two organizations can partner through art. Most recently, Silver Maples residents created "dinosaur fossils" that were then used in an excavating activity at the preschool.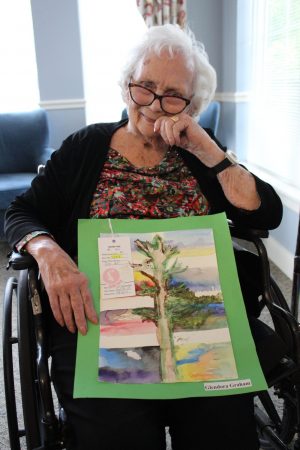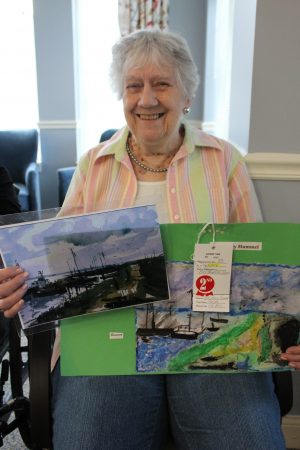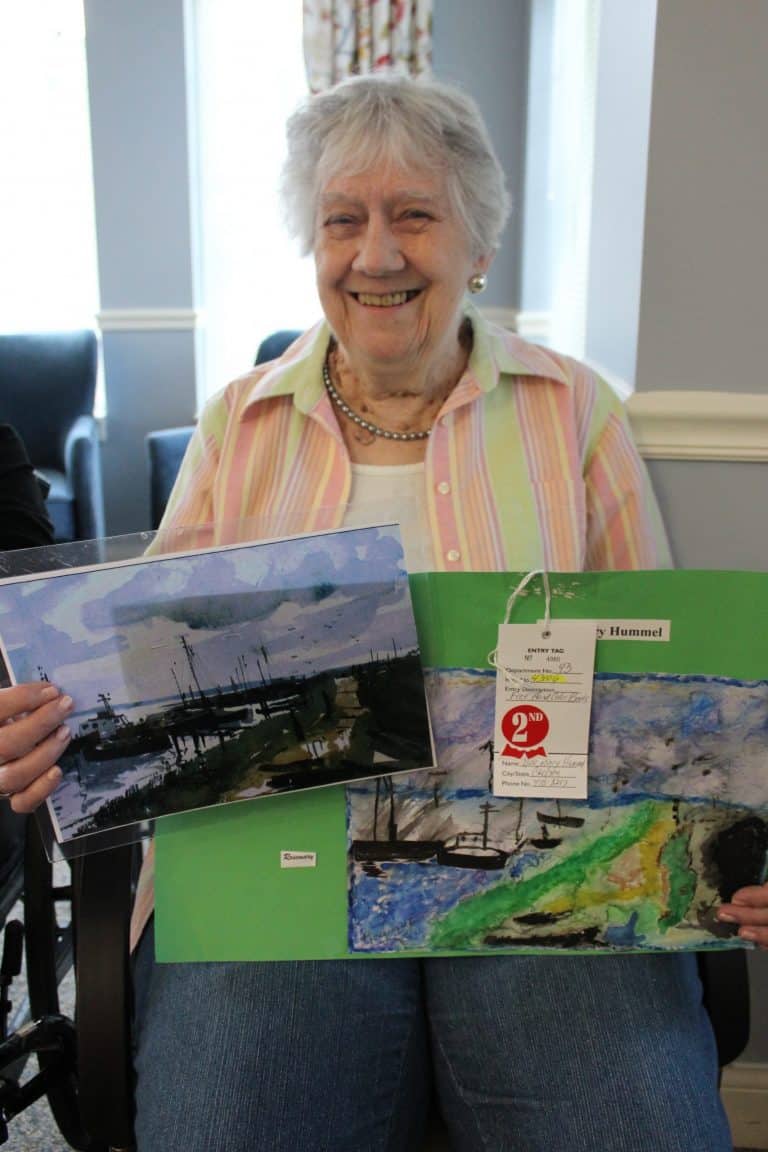 One of Lorin's early projects with the Meadows Art Group was creating a carousel display – thinking back on that previous work gave her the spark of an idea. Why not have our residents enter some of their work in the Chelsea Fair? Why not, indeed, and about a dozen artists submitted their creations. Despite tight competition, many of our artists came home with award ribbons! The influx of senior art submitted has inspired the fair to consider adding a senior category for the 2020 iteration.
The art that our residents create allows them to make things they can give to family, friends, and people they care about, that can continue on. Former resident, Rodney Hutchinson, passed away at 101 in October. He had given his lighthouse painting that he created in Lorin's group to his family; during his memorial service, they gave away copies of this painting to show Rodney's light shining on with the phrase "There are some who bring a light so great to the world that even after they have gone, the light remains."
This group is about more than the completed project; the process of creating art is a meaningful experience for all involved. Lorin describes, "There's this beautiful quiet [when we're working], and their brains come alive…in that space of art, they're responding to something deeper."