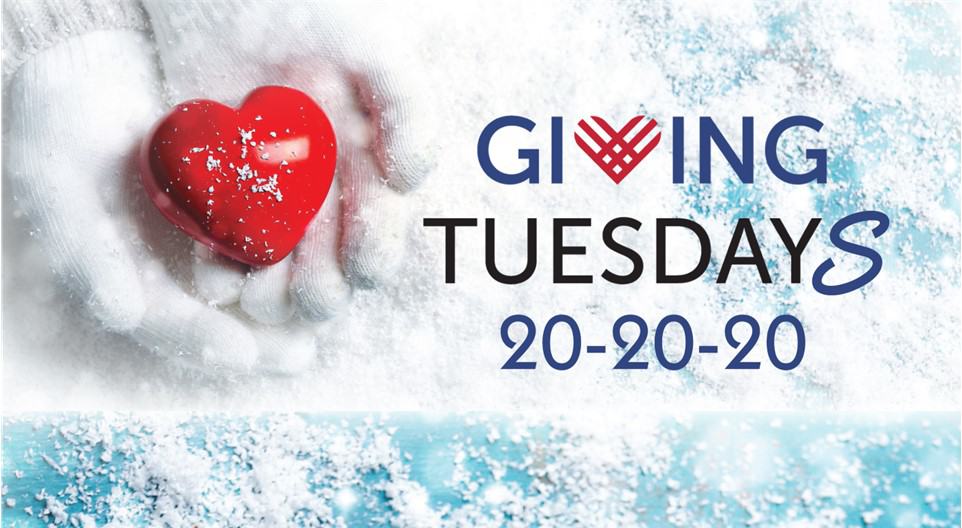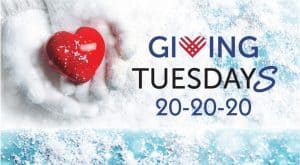 Silver Maples joins the global Giving Tuesday movement. You are invited to participate in our version of Giving Tuesday called Giving TuesdayS 20-20-20 by making a charitable gift to Silver Maples on any of the five Tuesdays in December. Starting December 1st, Tuesdays in December will be GIVING TUESDAYS with the goal of raising $20,000 by the close of December 29th.  With your help, when we reach our $20,000 goal we will secure an additional $40,000 in Challenge Funds!
CHALLENGE 1: $20,000 from 1 spectacular and generous donor
CHALLENGE 2: $20,000 from 10 amazing and generous donors
Please help secure the two Challenges by making your Giving Tuesdays gift.  Make your gift to one or more of the programs and projects most meaningful to you that are supported in full or part by caring donors. Whether you are a first time or long time donor, your gift at any level makes a difference in the quality of life at Silver Maples.
Here are the many programs your gift may support.
Art Matters: expanding, displaying, caring for, and celebrating art campus wide to enhance the beauty and spirit of Silver Maples.
Employee Recognition: celebration programs and events for those who provide excellent care, service, and support to our residents each and every day.
Employee Scholarships: supporting employees in their pursuit of higher education degrees to better prepare them for their future.
For the Greater Good: allowing leadership staff to address unanticipated needs in support of residents and staff.
Kaleidoscope Concerts: presenting a wide variety of concerts throughout the year that feature gifted musicians and ensembles; all admission free for residents and community members.
Landscaping & Memorial Garden: keeping our grounds and walkways beautiful and accessible year round for the enjoyment of our residents and community members, and a 3-season garden of remembrance.
Library Plus: keeping the collections current, varied, organized, and user-friendly; plus providing an inviting gathering space.
Silver Lining Fund: bringing peace of mind through financial assistance to residents who outlive their financial assets, ensuring they remain "at home" in the Silver Maples community.
This year continues to play out dramatically different than planned for or imagined! So many services, programs, projects, and events needed to be changed (and changed agin), postponed, or cancelled altogether in order to keep our wonderful Silver Maples community healthy and safe due to the COVID-19 pandemic. Our fundraising endeavors were not immune from such changes and cancellations.
Contact Shelley MacMillan for additional information. 734-475-4111 ext. 214
………………………………………………………….
History regarding Giving Tuesday:
Giving Tuesday was first introduced in early December 2012 by New York's 92nd Street Y in partnership with the United Nations Foundation. They wanted to find a way to re-direct attention away from the frenzied holiday gift purchasing that occurs the days immediately following Thanksgiving (even earlier now!) They created an online 1-day giving platform encouraging gifts to help those in need and worked with hundreds of non-profit organizations.
Giving Tuesday is now its own non-profit organization and operates globally. In 2019, $511,000 was raised online in 1-day in the U.S. alone. It attracts younger donors, first time donors, and donors who cannot make large gifts but want to be a part of a large movement. "Giving Tuesday strives to build a world in which the catalytic power of generosity is at the heart of the society we build together, unlocking dignity, opportunity and equity around the globe. We believe that generosity leads to greater civic participation and other pro-social behaviors. In an era of global crisis and disconnection, we need new rituals to connect us. As the world's largest giving movement, we believe we can go further, faster. Our mission is to build a more just and generous world."