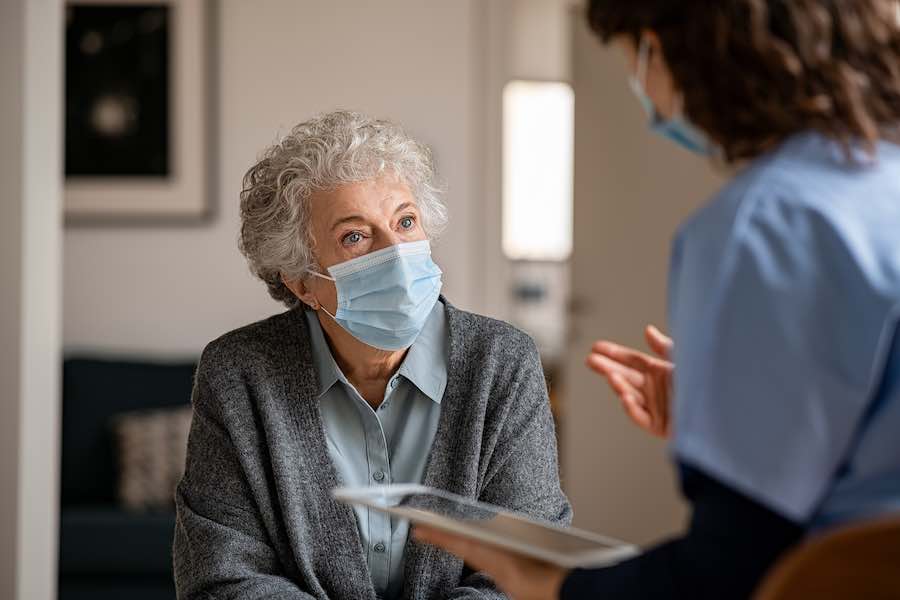 Over 280,000 hospitalizations and 25,000 deaths of people 65 years of age and older were tied to the 2018-2019 flu season. Unfortunately, seniors are more likely to have complications from the flu than adolescents and younger adults. While disheartening, this information serves as a crucial reminder that older adults need to take additional precautions during the fall and winter months when the flu runs rampant.
If you're concerned about your health and safety this flu season, there are steps you can take to protect yourself from getting sick.
5 Tips for Staying Healthy During Flu Season
One of the key reasons seniors are more vulnerable to the flu is because our immune systems change as we age. While you can't reverse the aging process (as much as we all would like to!), there are still things you can do to protect yourself from this season's flu strain. The below tactics may be able to keep yourself safe from COVID-19, too.
Get a Flu Shot. First and foremost, it's important to get the flu vaccine, if you haven't already. While it's not always 100 percent effective, the flu vaccine is the best method of protecting you from the flu. While there is the regular flu shot, two other vaccines are approved for people 65 years of age and older: The high dose vaccine (Fluzone High-Dose) and the adjuvanted flu vaccine (Fluad). Be sure to ask your doctor about these options. It's important to note that the flu vaccine does not protect against COVID-19.
Wear Masks in Public.When worn over the mouth and nose correctly, masks are able to protect you from exhaled droplets that contain the flu virus. In fact, a 2013 study found that mask wearing led to a threefold reduction in how much virus was spread through the air. Wear face masks when you're in public and follow mask-wearing regulations in public. Currently, mask wearing is also one of the best ways to protect against contracting COVID-19.
Limit Hugs and Kisses. Hugging and kissing is a common way to greet and say goodbye to family members and friends we care about. Unfortunately, these actions are also how germs can spread. During flu season and as we all work our way through the pandemic, limit the amount of hugs and kisses you share with loved ones.
Sanitize Your Home Often.The next time you have a free hour, spend it cleaning your home. Wipe your phone with sanitizing wipes, disinfect all countertops, appliances, light switches and doors, and deep clean the bathrooms. Cleaning your home on a regular basis will make it easier for you to avoid flu-causing germs and bacteria.
Avoid Contact With Grandkids If They're Sick. As much as you love and adore your grandchildren, it may be wise to practice social distancing with them until the flu season and pandemic have passed. If they are feeling sick or do have the flu, it's necessary to avoid contact with them as much as possible. Even if your grandchildren seem healthy, have them wear masks and practice social distancing as we all work together to keep each other healthy and safe.
As scary as this year's flu season may seem because of the pandemic, there are still plenty of ways for you to stay in good health!
Enjoy an Active, Independent Lifestyle at Silver Maples of Chelsea
At Silver Maples of Chelsea, we take our residents' health and safety seriously, especially during flu season and the ongoing pandemic. Beyond our stringent cleaning procedures, all our staff members, residents and essential visitors are required to wear face masks and stay six feet away from others. You can review our full list of COVID-19 protocol updates here.
If you're ready to learn more about our community's living options, waitlist and how you can thrive during your golden years, please contact us to set up a virtual consultation. Our knowledgeable staff is eager to assist and help you find a retirement lifestyle that fits your individual needs – we want to be a part of your future!