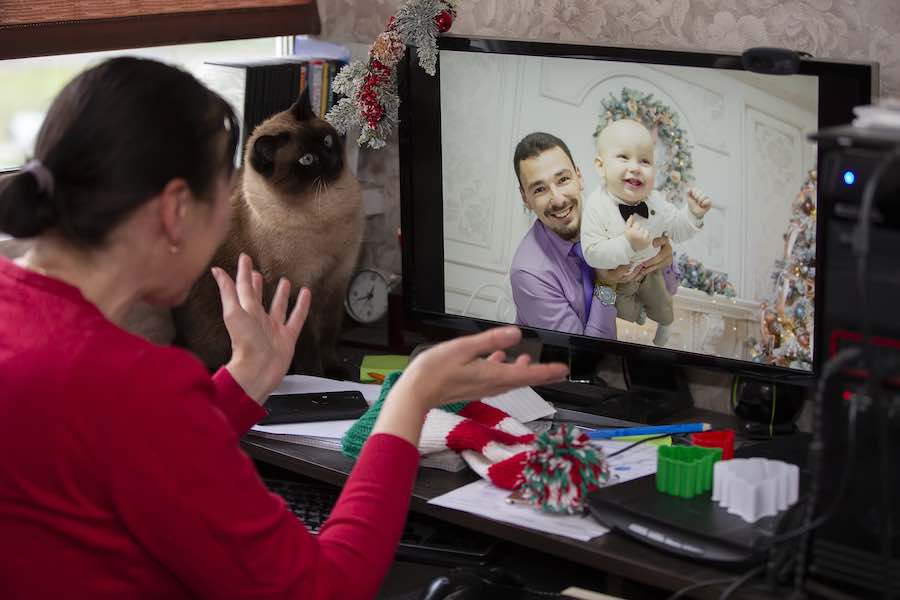 The holidays are a big part of what makes life meaningful. From gathering around the dinner table with your family to watching your grandchildren play and excitedly open their presents, the holidays give you quality time with those you care most about. Sadly, though, this year will be slightly different.
Your holiday parties may be smaller than usual or cancelled entirely, and you may avoid seeing your grandchildren if one of them shows even the slightest signs of a cold or flu. While your usual holiday traditions may not look the same as previous years, there are still plenty of ways for you to safely enjoy this time of year with family and friends.
4 Ways to Safely Enjoy the Holidays this Year
In two 2017 Pew Research Center surveys that explored the meaning of life, respondents unanimously agreed that family was the greatest factor in making life meaningful. Here are 4 ways to enjoy the holidays with those you love most, while still prioritizing your own health:
Keep the Celebrations Small and Intimate. Have previous holiday parties felt so crowded that you couldn't talk to everyone you wanted to? This year is the perfect time to host or attend smaller, more intimate holiday celebrations. This gives you a chance to really connect with those in the room and maintain healthy social distancing.
Avoid Physical Signs of Affection and Wear Masks. If you're seeing loved ones in person for the holidays, take as many precautions as you can. Since it's not always clear if someone is sick or not, refrain from your typical hugs and kisses. Remember to frequently wash your hands and avoid touching your mouth, eyes and face as much as possible. This year, consider wearing a mask indoors to limit the spread of germs. To make things more festive, purchase or make a holiday mask as part of your holiday outfit!
Participate in Holiday Traditions Virtually. If in-person festivities are out of the question, you can still spend time with your loved ones virtually. Decide ahead of time what the meal will be, cook it in your respective households and then set up a laptop at the table when you and your family are ready to eat. If your grandchildren are opening presents on Christmas Eve, have your children set up a video call so you can watch and be part of the action. Video calls like these are the next best thing if you can't physically be with your family this year!
Start a New Holiday Tradition. The pandemic has given us an opportunity to begin new holiday traditions. Do you usually send holiday cards to loved ones? Turn it into a creative hobby this year by designing and handwriting them yourself. Do you like to give back to your community this time of year? There are countless virtual volunteer opportunities you can participate in to bring the joy of the holidays to others. You could even get a friend or two to participate in a volunteer activity with you! Use this year to try out new traditions that you can enjoy for years to come.
Find Meaning and Joy at Silver Maples of Chelsea
Silver Maples of Chelsea is a place you can truly call home. The warmth, community, passion and friendship residents feel on our beautiful 17.5-acre campus goes beyond the holiday season and can be felt year-round. From enriching programs and activities to social events and staff that treats residents like family, you will find meaning and purpose at our community.
If you're planning a move to a senior living community in the new year, look no further than Silver Maples of Chelsea. Contact us today to learn more about our community's living options and waitlist process. When you're ready, our knowledgeable staff is eager to assist and help you find a retirement lifestyle that fits your individual needs!