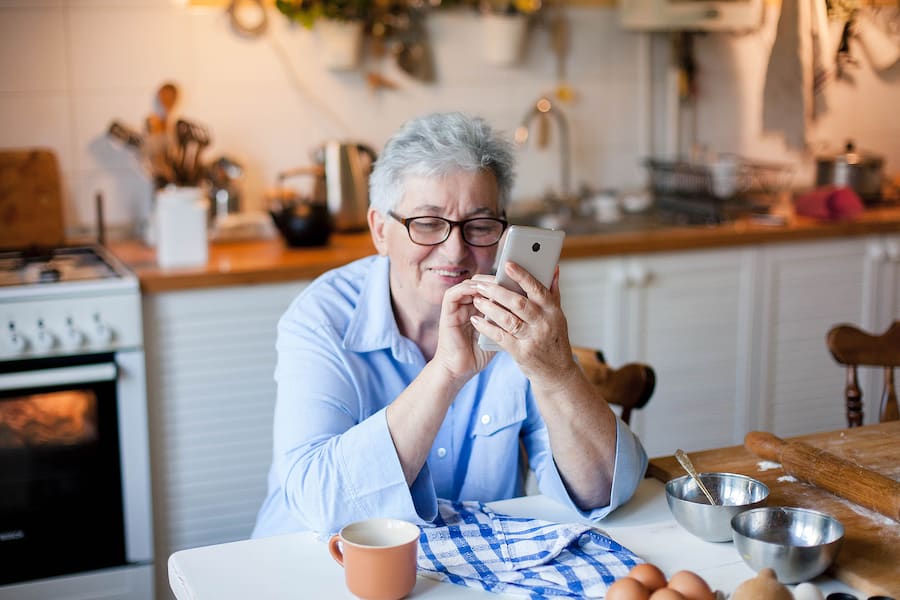 These last several months have looked different for all of us, so the last thing you want to do is sit around indoors and stay away from your loved ones and friends. Instead, you'd rather be at a picnic with your family, playing with your grandkids or spending the afternoon gossiping with neighbors. 
These social interactions are important for your well-being; they keep you active, help you maintain a positive mindset and allow you to feel fulfilled in your day-to-day activities. Especially now during the COVID-19 pandemic, it's important to nurture your relationships and stay active. The question is, how? 
While you may not be able to do all the social activities you're used to, there are plenty of ways for you to socialize in a safe and healthy way during this unprecedented time.
Social Distancing Activities You Can Participate In
With restrictions on public places and mask requirements for indoor public spaces and crowded outdoor places, here are safe social activities you can still do to help you stay busy and enjoy this time of year:
Set Up Video Chat Dates.

Technology offers so many ways for you to stay connected to family, friends and neighbors. And video chatting lets you actually see your loved ones in real time from the safety and comfort of your own home. You can set up weekly traditional video chats with loved ones, or you can hold book club or bible study meetings. From cooking recipes to participating in an online exercise course with loved ones, there's so much you can do through video chat to help you stay socially connected.  Give it a try, you might really enjoy it and start a new routine that can be utilized when the pandemic is over.

Socially Distance Outside with Family. According to the Centers for Disease Control and Prevention (CDC), outdoor activities are safer than indoor ones because you can maintain social distancing better outside and the ventilation is better than in buildings. Consider going on bike rides or a walk through the metro parks with family and friends. Just be sure to wear a mask and pick outdoor locations where you can safely social distance from others.
Host Picnics in the Park with Loved Ones. While many are not comfortable eating at restaurants just yet, you can still order take-out from many places and enjoy a meal with loved ones outside. Make it an afternoon or evening picnic with a few close loved ones who have also been social distancing, that way you can safely socialize and get some much-needed fresh air.
Participate in Outdoor Exercise Classes. Do you enjoy going to yoga or spin classes at your local gym? Avoiding the gym during this time doesn't mean you can't still exercise. See if there are any outdoor yoga classes or walking groups you can join. If there aren't any organized classes available, you can meet up with a small group of friends to exercise together, keeping a safe distance from each other in the case that the physical activity makes you breathe heavy. Both organized and informal exercise outdoors with friends can help you stay socially engaged and physically fit.
Whether you try one of these safe social activities or have found others you enjoy more, remember it's important to only participate in what you feel comfortable with. Socializing is important to your well-being, but only if you're able to stay healthy doing it. As we all work together to stop the spread of COVID-19, remember to wear a mask and socially distance as much as you can. 
Stay Socially Connected at Silver Maples of Chelsea
At Silver Maples of Chelsea, we offer an active, purposeful lifestyle that you can enjoy safely. Our 17.5-wooded acre campus offers paved walking paths and wellness programs to keep you active. We also offer enrichment programming like art classes and lectures to inspire you and keep you engaged.* 
If you're ready to learn more about our community, contact us today to get additional information about our living options, current availability and waitlist options that can fit your move-in timeline. Our knowledgeable staff is eager to assist and help you find a retirement community that fits your individual needs when you're ready!
*Our community activities and events have been temporarily affected by the COVID-19 pandemic. Silver Maples of Chelsea will continue following strict social distancing protocols until it is safe for residents and staff to return to normal daily dining routines.