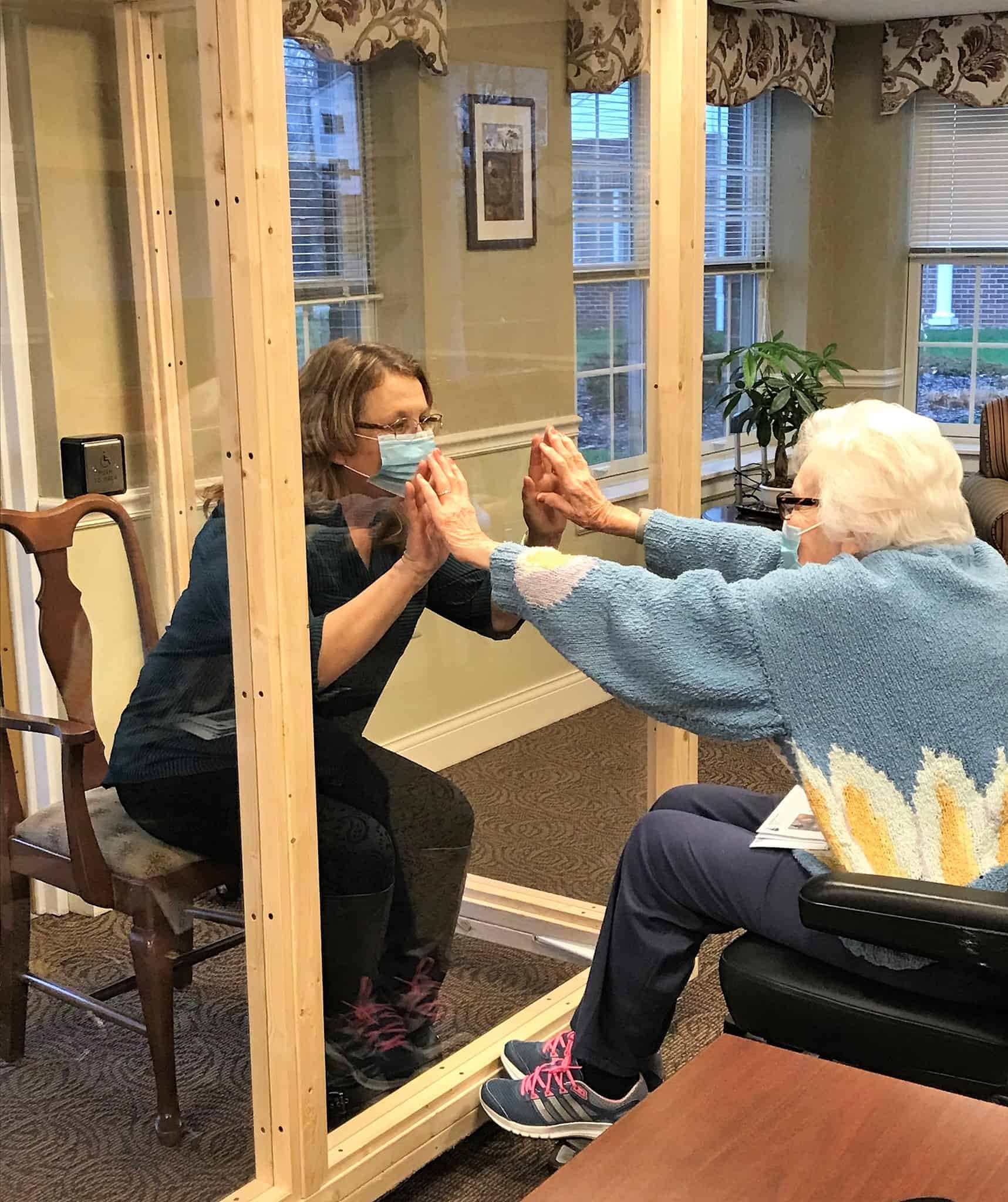 Keeping Families Safe & Connected at our Assisted Living Community
At Silver Maples Assisted Living Community, we continue to brainstorm ways for our families to safely connect with their loved ones while still adhering to Covid-19 safety guidelines. A few months ago, we purchased several outside space heaters and put up tents to make those outside visits more comfortable. We're excited to announce the addition of a wonderful new Visiting Booth for our Meadows Assisted Living residents! The new visiting booth will allow families to stay connected with their loved ones as the temps continue to drop this winter.
This plexiglass booth is 8 feet wide, 4 feet deep and 6.5 feet tall; which allows two family members to fit comfortably. Lovingly constructed by Jim Laws, Assistant Director of Facility Operations, this sturdy new addition is built on casters to allow the staff to easily move it when necessary. Entry to the booth is through the Cutting Garden and is situated just inside the doors of the Meadows Lounge. Hats off to our amazing team for their collaboration on this project — they truly love our residents, their families and our organization!
We shared this information with our Meadows family members yesterday and received several great comments of appreciation. News of this wonderful new addition was also shared on Facebook and Instagram, we are overwhelmed with the positive responses!
Pre-arranged visits can be scheduled from 8am to 7pm, by calling our Meadows Assisted Living front desk at 734-475-1490.