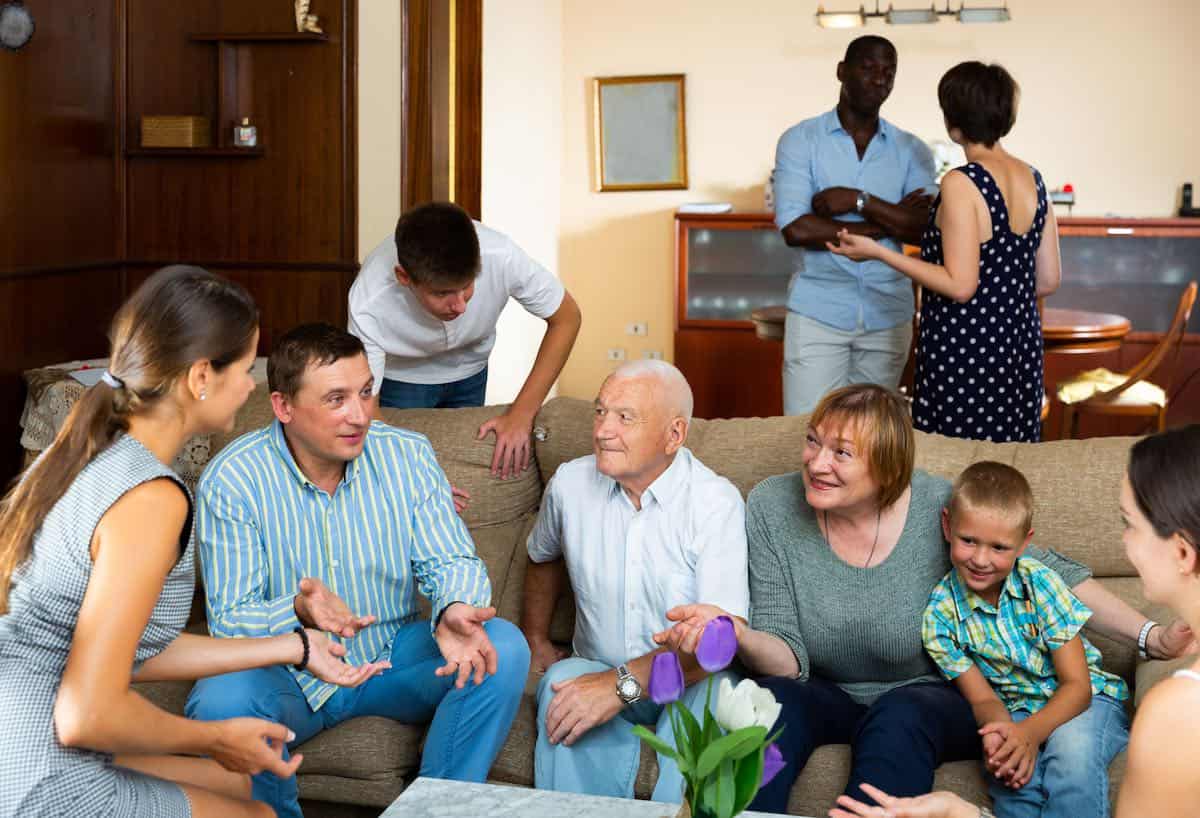 One of the most difficult aspects of caring for an aging loved one, is realizing they would have a better quality of life and be safer in an assisted living community. The reasons for considering an assisting living setting can vary. Maybe the family caregivers are burned out or finding they have too much on their plate to devote the time and attention that is needed, the individual needs more care and attention than the family can provide, or their home simply isn't set up to accommodate the aging process safely. Whatever the reason, when it's time to explore assisted living, consider these expert tips to make it a family decision.
Talk to the individual making the move first
When the time comes to introduce the option of assisted living, talk to your older loved one first so they feel included and respected. Be honest and share with them how you feel and why you believe an assisted living setting might be a great alternative to living at home. Consider including the points described in our blog, "5 Benefits Assisted Living Communities Offer Versus Living at Home."
If caregiving has become too much to manage well let them know and share the reasons why, but do it in a way that does not leave them feeling responsible or guilty. Be sure to explain that a move to assisted living will actually provide more quality time together since all the worries and responsibilities of home maintenance and coordination of daily care will no longer be necessary.
Introduce the idea to other family members
Regardless of how the discussion goes with your aging loved one, it's important to introduce the idea to family members to get their opinion. Discuss the challenges the family is experiencing with coordinating at-home caregiving and the benefits assisted living has to offer everyone. Ask each family member to take a little time to research assisted living options in the preferred location, if possible, tour communities as a family. Additionally, be open to all alternative options as long as they are in the best interest of the person making the move. For good advice on how to assess the best assisted living communities check out the U.S. News & World Report article, "8 Factors to Consider When Choosing an Assisted Living Facility."
Organize a family meeting
To avoid the perception that the family is ganging up against a parent or loved one, organize a get-together that includes the aging love one so everyone feels they have a voice in the decision-making process. Be prepared with recommendations from their physician or other health care professionals involved in their care, discuss the challenges the family is currently facing and reasons why assisted living could be a great option to consider. Let each person have a turn to express their feelings and resist the urge to downplay those of family members who are not involved in caregiving or who seem opposed. All feelings are valid and should be expressed and acknowledged. Honest communication is key in holding a successful family meeting. For more indepth tips and items to consider, check out the article "Holding a Family Meeting" by the Family Caregiver Alliance.
Be prepared for the cost argument
One of the most contentious areas to cover is how to pay for assisted living. Many people assume that assisted living will cost considerably more than remaining at home and hiring an in-home caregiver but that is not always the case. Plus, it's important to include the "cost" of coordinating outside care vs. partnering with an assisted living community that provides 24/7/365 care, security and support with delicious meals, complimentary transportation, engaging programming and a variety of amenities and services that offer a better quality of life.
The cost of long term care varies based on the care setting and geographic location. Your family may want to also check out the Genworth Cost of Care Survey to better understand the monthly median cost of an assisted living community in the preferred location you're exploring.
Tour various assisted living communities
One way to bolster the argument for assisted living is to tour local assisted living communities that meet all family requirements. Touring as a family keeps every family member on the same page and creates equal dialog about each community. To make the most of each tour and be able to compare apples to apples later, ask the same questions at each community. If you're unsure how to get started, check out our blog, "6 Questions to Ask When Touring an Assisted Living Community" for some great tips.
Although there will likely be some bumps in the decision-making process, taking care to be understanding, compassionate and empathetic will make it much easier. Finding the right assisted living community is an important mission, one which is often time sensitive due to the changing needs of your loved one. We encourage you to start this process early; before a health event requires a quick decision.
Come explore assisted living at Silver Maples of Chelsea. To start the process you can get to know us from afar by visiting our website; there you can access floor plans, pricing and video tours. When you're ready to learn more, we invite you to schedule a tour to experience our community first-hand. For more information or to schedule a tour, contact us today!
Immediate Assisted Living Availability!