With aging comes the need to think about the future. Part of that planning involves legal components that not only protect you as you get older, but protect your family and loved ones, as well. Having your bases covered ensures your loved ones understand your wishes and have guidance for care you would like to receive as you age and your health needs change.
Preparing for your future, especially from a legal standpoint, provides peace of mind as you proactively plan for all aspects of your future.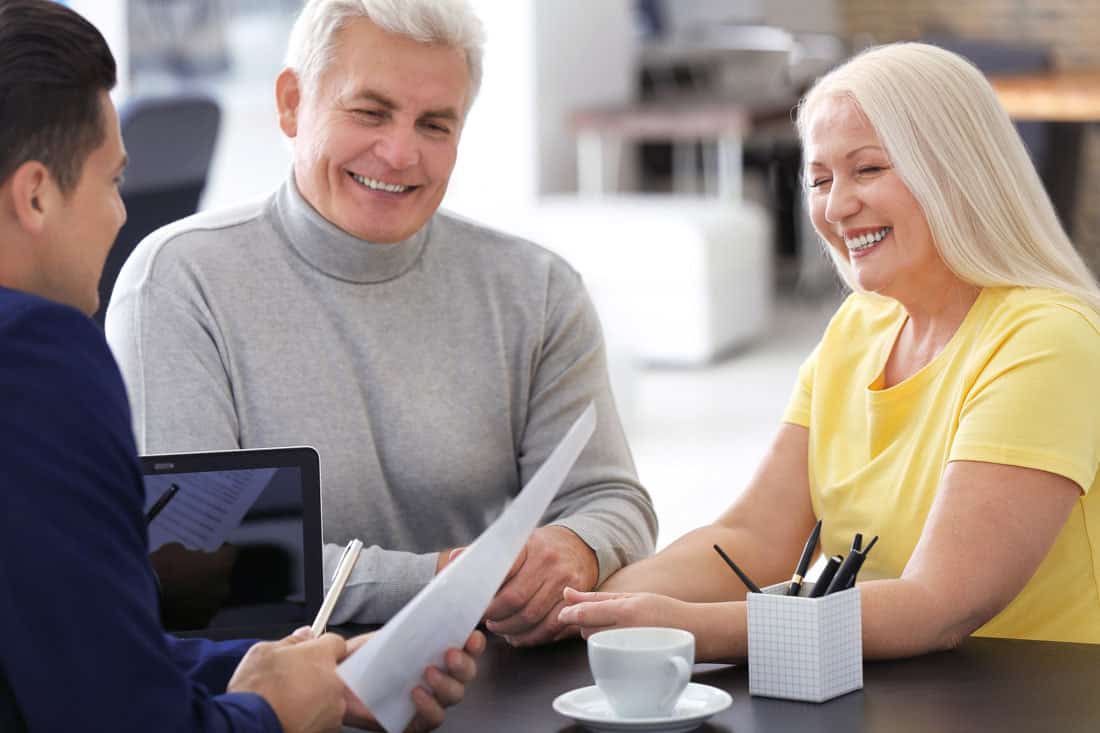 Legal Documents Every Senior Should Have
 Proper estate planning should include planning for both financial and medical scenarios in which an individual becomes incapacitated and requires the assistance of a trusted person to act on their behalf and carry out their wishes. Many older adults feel relief and a sense of peace after they have shared their wishes with their family and have taken steps to set up important documents and define roles for a clear decision-making process down the road.  Having this discussion before a health emergency saves you from making a hard decision in the middle of an emotional crisis. Whether you live in a senior living community, a single family home, condo, or apartment, it's crucial that you have the below legal documents set up and in a central place where loved ones can easily locate them if needed.
Advance Health Care Directive: This is a legal document that gives a person you designate the ability to make healthcare decisions for you if you can't make them for yourself. It's also called a Living Will or Durable Power of Attorney for Healthcare, and each state has different versions of this document. Don't have one? Five Wishes is an advanced care planning resource for the state of Michigan that makes end of life decisions much easier because it's written in plain language and focuses on fundamentals that matter most, like personal goals and values, rather than medical procedures or specific treatments. Doctor's offices and hospitals have forms as well; it's recommended that every person over age 18 have an advanced health care directive.
Will: Also called a Last Will and Testament, this document outlines how you want your possessions (money, belongings, estate) distributed to loved ones or organizations after you pass away, and allows you to name an executor (a person who takes the lead on this process). This can be completed using an online form or can be handwritten, but it must be witnessed and/or notarized. If you pass away without a will, the court will decide how your estate should be distributed.
Do Not Resuscitate (DNR): Due to illness or injury you may not be able to state your wishes regarding CPR. In the case of an emergency, health care providers will do their best to keep a patient alive. Signing a DNR with your physician is important if your desire is to NOT have CPR (Cardiopulmonary Resuscitation) administered if you stop breathing or your heart stops beating.  Having this form ensures your wishes will be honored in the event of an emergency when you may not be able to state your wishes. This form does not however affect any other treatments such as pain medicine or nutrition.
Durable Power of Attorney: It's important to determine well in advance of a health incident who you trust to make medical and financial decisions if you become incapacitated and unable to make decisions for yourself. You retain all rights to make decisions for yourself until the Power of Attoreny is activated which typically takes the signature of two physicians to certify that you are unable to participate in medical decisions. It's also important to note that your Durable Power of Attorney expires when you pass away, the executor of your estate then handles all personal and financial matters according to your last will and testament. The absence of this important document can lead to time consuming and expensive remedies for the family in which a probate court will need to assign a guardian or conservator.
Final Arrangements: No one wants to think about their own funeral, but with increased age comes the need to consider questions like: would you rather be cremated or buried? What about organ donation? Put your wishes in writing so loved ones have no questions or conflicts regarding your final wishes.
Beneficiary Forms: It's crucial to designate a person of your choosing (beneficiary) to access your bank accounts, investments, insurance, and retirement plans in the event that you pass away. This prevents your funds from going through probate, which can take several months (during which the funds won't be available for access) and can incur additional costs. Make sure all of these important financial accounts have up-to-date beneficiary information on file.
It's hard to think about the end of your life and what will happen to you and your loved ones after you pass away. But it's important to cover these bases now and be prepared, rather than delay the inevitable and create added stress for your family. Talk to an attorney, or better yet an elder law attorney, if you need additional help with legal planning tips for seniors.
Planned Senior Living at Silver Maples
 Enjoy all the benefits of a planned retirement and a vibrant lifestyle by moving to Silver Maples Retirement Neighborhood of Chelsea. One of our most valued amenities is the compassionate support you receive from our dedicated team, as we navigate the uncertainty of the future and problem-solve appropriate solutions together.  At Silver Maples we're committed to create and support a positive aging experience for you and your family. If you're interested in learning more about our vibrant senior living community near Ann Arbor, we invite you to come see Silver Maples for yourself and check out the various senior living options we offer.
If you're still in the research phase and aren't quite ready to visit, we encourage you to get to know us from afar by visiting our website.  There you can view our videos and read personal stories and testimonials shared by residents, their families and our staff. You can even request more information to receive our brochure packet. Or, feel free to connect with us through social media to get a peek at daily life at Silver Maples. Contact us when you're ready to learn more, we're eager to discuss options and help you enjoy a lifestyle and support system you and your family will love.