The senior population is exploding, rapidly outnumbering America's younger generations. In 2000, there were 35 million people aged 65 and older. By 2016, that number had grown to almost 50 million, accounting for 15 percent of the total population. As you might imagine, the baby-boomer generation plays a large role in this upward trend.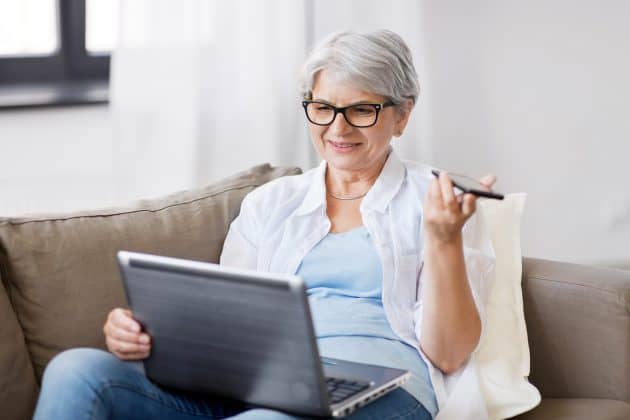 As these individuals age and retire from their careers, more and more people will consider and choose an active and engaging lifestyle that senior living neighborhoods like Silver Maples have to offer. Today's older adults are very active, interested in connections, staying involved and still making a difference while in their retirement years. This outlook on life has caused many (formerly known as Continuing Care Retirement Communities) to take a closer look at their amenities, features and trends to be sure they're meeting the needs of this new wave of retirees.
So, what do seniors expect when they visit and move to a senior living community? Here are just four of the innovative ways some Life Plan Communities are adopting as they redefine what it means to age and retire:
4 Senior Living Trends to Watch For
More Dining Choices and Variety to Satisfy Every Tastebud
Dining options at progressive retirement communities resemble the trendy, delicious selections you'd expect to see in high-end restaurants. We're not just talking about types of food – such as Italian, Mexican, Chinese, etc. We're talking about vegan lifestyles, low-carb diets, plant-based meals, gluten-free options, and other emerging food trends. That's because more people are looking for and expecting these options no matter where they call home, so it makes sense that senior living communities offer a diverse dining experiences.
Innovative Floor Plans to Get Excited About
Apartments, villas, and condos aren't like they used to be; individuals have more options to choose from than ever before. Larger sized homes are being offered to accommodate an increase in the number of couples choosing to make the move to a senior living community together versus waiting until they are widowed. Homes are more customizable which allows seniors to make selections in flooring finishes, cabinets, countertops and more.
Programs & Amenities for Whole-Person Wellness
Aging successfully is a primary focus for many senior living communities as they work to  emphasize and encourage whole-person wellness. Since we are multidimensional beings, we can no longer simply focus on just our physical well-being; but also other dimensions of wellness, such as emotional, intellectual, social, environmental, vocational, and spiritual wellness.In order to age successfully, it's important to live a a healthy lifestyle, one that addresses all seven dimensions of wellness. Senior living communities recognize this and strive to offer engaging programs, services, and amenities that stress the importance of connection. Silver Maples offers an and dynamic programming that's ideal for all personality types and promotes and happy, healthy individual.
Access to Innovative New Technologies
Think about the last time you went an entire day without using technology, like a television, microwave, computer, or cell phone. Has it been awhile? Baby boomers and the growing senior population are becoming more and more tech-savvy everyday. In fact, studies find that   stay better engaged in the world around them. Life Plan Communities are taking notice of this growing trend and are providing classes and more access to things like wireless internet, computers, tablets, video software and more.
Experience the Latest Trends in Senior Living
At Silver Maples, we're committed to creating and supporting a positive aging experience, and are prepared to assist you and your family write this new chapter of your life. If you're interested in learning more about our vibrant senior living neighborhood near Ann Arbor, we invite you to come see Silver Maples for yourself and check out the various senior living options we offer.
Learn More about Silver Maples Today
If you're still in the research phase and aren't quite ready to visit, we encourage you to get to know us from afar by visiting our website. There, you can view our videos and read personal stories and testimonials shared by residents, their families and our staff. You can even connect with us through social media to get a peek at daily life at Silver Maples.
You can even request more information to receive our brochure packet. We're eager to discuss options and help you enjoy a lifestyle and support system you and your family will love. Contact us today.