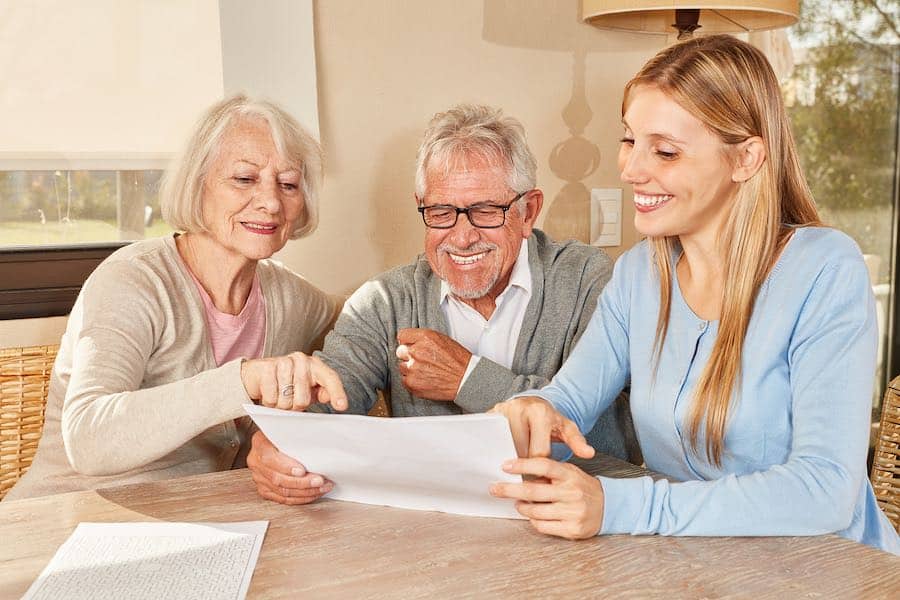 The home you grew up in holds cherished memories for both you and your parents. For you, it's the place where your dad taught you how to ride a bike and your mom shared some of her special recipes. For your parents, their house is where they put down their roots and raised a family together. Their home is full of fond family memories, but it may no longer be the right place for your parents to create new memories as they head into retirement. So, when is the right time for them to downsize? Knowing the most common signs can help you guide your parents towards a new home where they can enjoy their retirement years and easily adjust to challenges individuals often experience as they age. 
5 Signs Your Parents Should Downsize
Have you seen your dad struggle to mow the lawn or does your mom seem less interested in cooking, cleaning and maintaining all the rooms of their house? As your parents age, the goal is to help them live life to the fullest and enjoy their retirement years. In this article we share a few signs that may indicate that your parents should consider downsizing. 
Unnecessary Home Maintenance.

Home maintenance takes a lot of time and energy and can even be dangerous as we age. If your parents seem to be struggling to maintain their house or have recently voiced their frustrations about it to you, they may be ready to downsize.

Financial Security Concerns.

From energy bills to home repairs, maintaining a house is expensive. If your parents have complained about their recent bills, it may be worth the money to sell and downsize their home to something maintenance free and more manageable. If you don't have a lot of insight into their finances, try asking them how they feel about their expenses. Suggest downsizing as a way for them to have additional money to use for travel or other activities they enjoy.

Health Changes.

Have you noticed that your parents are slowing down a bit; are tasks they once found simple becoming more challenging? Health changes are a natural part of aging and simply mean a two-story Colonial is no longer the right fit for their needs. Instead, a smaller

residential villa

or

apartment

may be the safest and most comfortable option to help them live a lifestyle they'll truly enjoy.

Too Much House.

Nowadays, your parents may only truly live in a few rooms of their home such as the kitchen, living room and their bedroom. If they rarely entertain guests in their dining room, don't have any use for your old childhood bedroom or never spend time in the basement, your parents are probably ready to give up all that extra space for a smaller, cozier home that aligns with their more minimalistic lifestyle.

A Simpler Daily Routine.

When your parents were younger, they were able to do it all – keep up with laundry, housework and yardwork, and still have time to indulge in extracurricular activities they enjoyed. But now they may be picking and choosing what activities they do or even missing out on the things they love, to care and maintain their home. If this is the case, downsizing to a senior living community may be the perfect solution for your parents to consider. Housing options offered as part of a senior living community allows individuals to replace home maintenance chores with social opportunities that support

whole person wellness

. 
Your Parents Will Enjoy Their Autumn Years at Silver Maples of Chelsea
Your parents deserve to live out their retirement years in a place that offers maintenance-free living and a vibrant lifestyle that will keep them active and engaged. At Silver Maples of Chelsea, we offer independent and assisted living housing options on a beautiful 17.5-acre, wooded campus that they'll truly love to call home. From well-maintained grounds and walking paths to enrichment programming, delicious dining and rejuvenating wellness programs, we have everything your parents need to enjoy a positive aging experience.
When you're ready to learn more about our vibrant community, contact us to get additional information about our living options, current availability and waitlist options that will suit your parents' move-in timeline. Our staff is eager to assist you and your family exploration adventure.