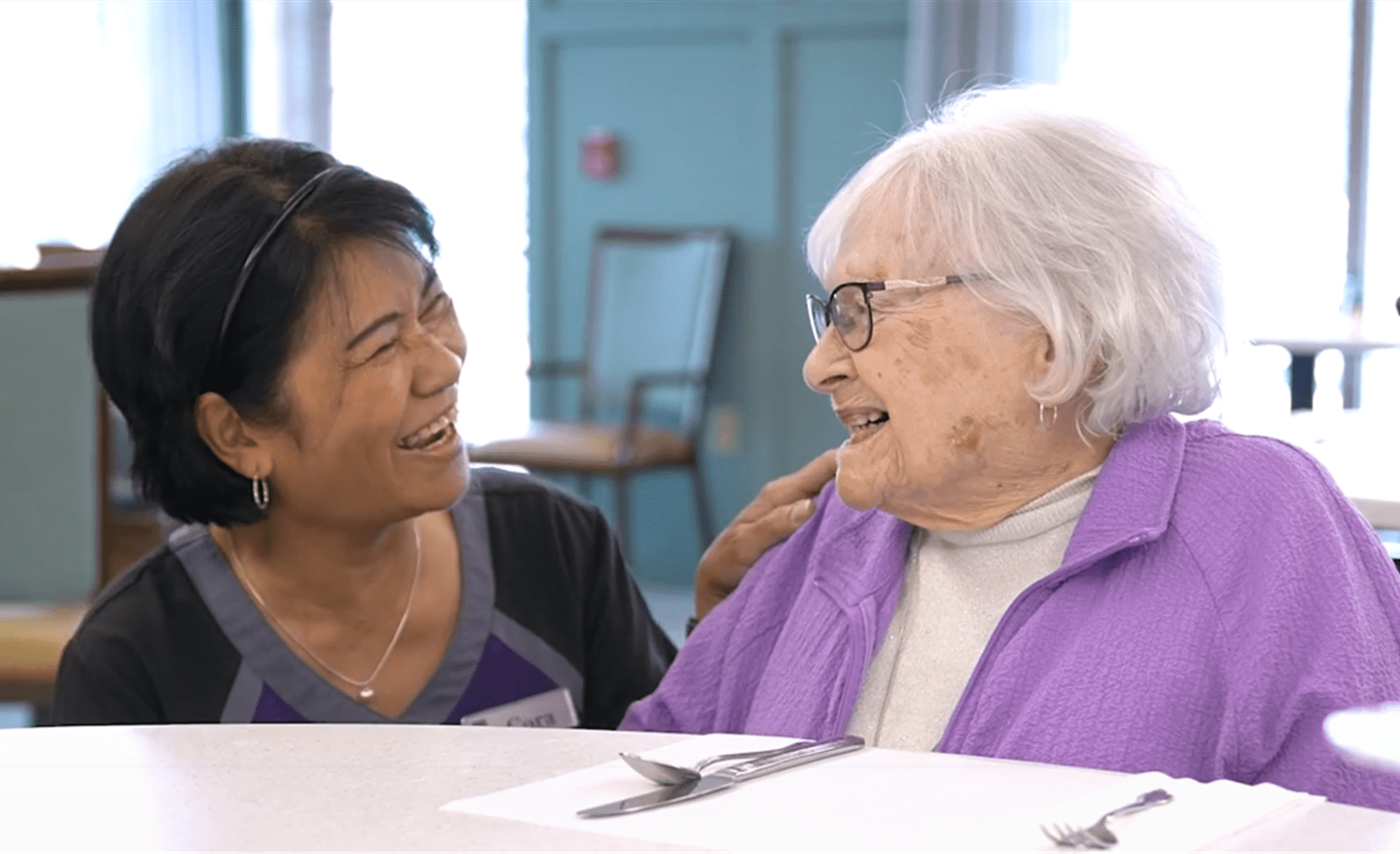 For many of us, there is an ideal picture of what life will be like in our retirement years and beyond. Often, that picture includes aging in place in the home we've raised our children in and have known for several years. While this concept is certainly appealing for a variety of reasons, the reality of your quality of life in this scenario may be far different than imagined. Another possibility is moving to a new home in an assisted living community; and doing it sooner rather than later.
Spend a few moments with us to learn how your quality of life in an assisted living community could be better than choosing to remain in your current home. We'll highlight the benefits of making the move sooner and areas to consider as you and your family explore and discuss what is best for your personal situation. 
1. Assisted Living Improves Your Quality of Life
Social isolation is a real concern for those living in their own home and can often lead to loneliness and depression. Connecting with others is not only enjoyable, it's proven to have many health benefits. For example, social interaction can help with:
Cognitive function

Emotional health

Immune system health

Sleep quality
The best assisted living communities offer several dynamic and diverse opportunities to engage with other members of the community. Everyday life revolves around possibilities rather than the inabilities of the residents. Staff provide opportunities for engagement with new friends, programs and hobbies. Every day you have a chance to forge meaningful connections with others to provide a fulfilling lifestyle.
2. Assisted Living Focuses on Independence
Independence is strongly valued at every age; in our autumn years it's something we protect fiercely – and for good reason. Assisted living communities are passionate about protecting your independence as well and work to provide living environments that offer a positive aging experience. For example, apartment layouts are designed specifically with older adults' needs in mind – spacious rooms and doorways, barrier-free showers, and well-placed grab bars make it easier for individuals to move around their homes. People are able to do what they can when they want, all while knowing the staff is there to support and offer assistance when needed. 
3. Getting Around is Easier in Assisted Living
As we age, mobility changes occur which can make social outings, and appointments a chore instead of an enjoyable experience. Whether you'd like help moving from your favorite chair or getting across town for an appointment, traveling from point "a" to point "b" is easier at an assisted living community. Community settings have trained staff and use specially equipped vehicles to provide safe, easy transportation. This allows for participation in all the things you are interested in, without the hassle of coordinating travel arrangements. In fact, some assisted living communities offer free local transportation to personal appointments and even special event excursions. 
4. Assisted Living Offers Peace of Mind
All the benefits that assisted living offers in the way of services, amenities and conveniences add up to the best benefit of all – peace of mind. Whether your healthcare needs change over time or not, moving to an assisted living community means you're prepared for whatever comes your way. A professional, compassionate staff is available around-the-clock to offer support when and where you need it; without the hassle of additional coordination. Basically, you've got a team of professionals available to problem-solve changes and needs with you and your family – that kind of support is invaluable, especially when the future is unknown!
Learn More About Assisted Living at Silver Maples
When searching for an assisted living community it's important to know that while many offer similar services, they do vary in the way those services are provided. Silver Maples of Chelsea is an award winning non-profit, retirement neighborhood that is passionate about providing a positive aging experience in all areas of our community. We invite you to learn more and see first-hand what our assisted living setting offers residents and their families. 
Come explore assisted living at Silver Maples of Chelsea; you'll feel the warmth of our vibrant community the moment you walk in the door. To start the process you can get to know us from afar by visiting our website; there you can access floor plans, included services, pricing and video tours of several floor plans.  When you're ready to learn more, we invite you to schedule a tour to experience our community first-hand.  For more information or to schedule a tour, contact us today!