After you've spent some time contemplating your future and have made the decision that downsizing your home and moving to a senior living community is an interesting option to explore, it's common to feel somewhat overwhelmed. Where do you start? How do you ensure you find the community that best meets your lifestyle and your needs? Before you sign on the dotted line and start packing up your home, it's important to feel confident in your decision. After all, you're choosing a community where you will most likely spend the rest of your life, so you'll want to ensure it offers future security and an engaging lifestyle that makes you happy and fulfilled.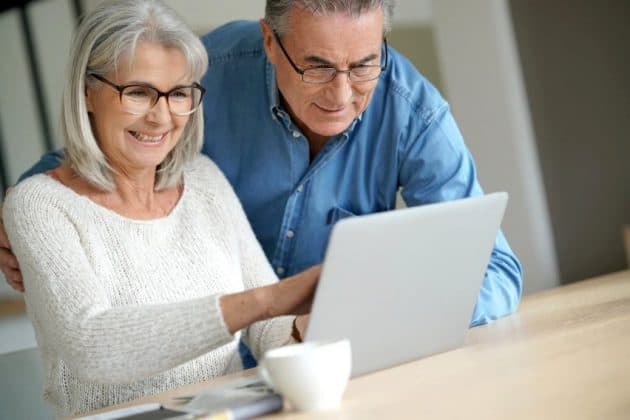 Visiting Senior Living Communities: What to Look for on Your Tour
Regardless of whether you're still independent, healthy and looking for an active retirement community to meet your social needs or if you need a little daily assistance with activities from an assisted living community, there are a few things to keep in mind as you start the research process. No two senior living communities are the same, and what was best for your sibling or close friend may not be ideal for you.
Think back to when you were house-hunting for your last home. You probably didn't choose the very first house you saw without visiting several others first. When selecting a retirement community, you should go through a similar experience: take tours of several communities before making your final decision.
Here are five great tips to utilize on those tours:
Tip #1: Take careful note of the grounds and common areas.
The common areas the residents share and the campus itself should be inviting, well-maintained, comfortable and clean. Look for outdoor spaces for activities and things like benches, walking paths, flowerbeds, etc. Also, find out what additional amenities residents enjoy by being part of the community, like access to on-site hair salons or spas, fitness centers, restaurant-style dining rooms, and even performance halls or movie theaters.
Tip #2: Find out what levels of care are offered.
Many of today's retirement communities offer a variety of care levels to ensure your future health needs will be met. Even if you're healthy and independent right now, there's comfort in knowing that should your health needs change where some assistance would be appreciated, you can receive it in the place you already call your home.
Tip #3: View several different floor plans.
During the tour, view as many different types of apartments or villas as possible. You'll want a good idea of what size home will best meet your needs, how well the spaces are renovated and updated, and what favorite pieces you can bring with you to personalize your new home.
Tip #4: Talk to current residents.
Staying socially active is key to your overall wellness, so it's important to know that you'll find like-minded individuals, people who are walking a similar chapter of life that you can grow meaningful relationships with. While you're on your tour, take some time to meet the current residents and engage in friendly conversation. Ask what they like best about the community, what they wish was different, what their favorite events, trips and programs are, and how they would describe the environment and feeling.
Tips #5: Join in on an event, program or dining opportunity.
Many senior living communities offer events to the public fairly often, so if you can schedule your tour to coincide with one of these, you'll get a good feel for how enjoyable these types of activities are for the residents. Or, you can schedule to dine with some residents as part of your tour. This gives you an opportunity to experience first-hand an important feature of the community; you'll taste the food, see how the dining staff interacts with residents, and learn if the kitchen takes note of special dietary restrictions or food allergies.
Schedule Your Tour of Our Vibrant Retirement Neighborhood in Chelsea, Michigan Today!
We invite you to come see Silver Maples for yourself, where we offer a variety of senior living options with the engaging lifestyle you're seeking. You'll feel the warmth the minute you walk through our doors and are greeted by our attentive, compassionate staff and friendly residents. Not ready to come for a visit? That's okay. You can get to know us from afar by logging on to our website where you can access videos, read some of the personal stories and testimonials shared by residents, their families and our staff, or connect with us through social media to get a peek at daily life at Silver Maples. You can even request more information to receive our brochure packet.
We love helping individuals find a setting that meets their needs now and can support them when changes develop in the future – it's what we do! Contact us today learn more.
Immediate Assisted Living Availability!